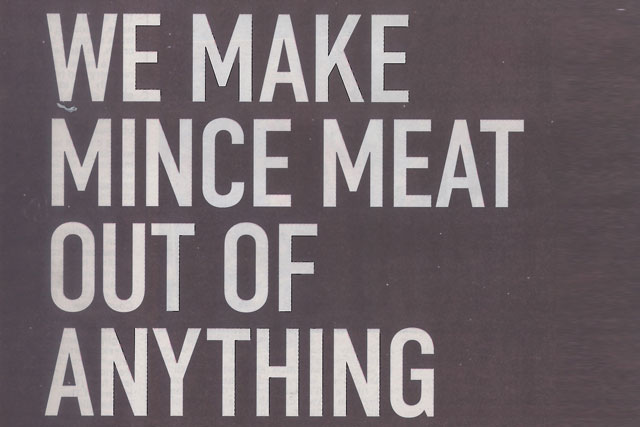 The press ad, which appeared in The Sun today, has the tagline, "We make mince meat out of anything", in white letters against a dark background.

It is understood that the ad was designed by Game Group's in-house team.

A spokeswoman for Game said: "Although several of the games sold at Game feature horses ['Red Dead Redemption', 'Assassin's Creed', 'Darksiders', etc], we have double-checked and none of our products actually contains horsemeat.

"However, we do encourage 100% horsepower when gaming."
Other recent marketing from the retailer includes a partnership with IGN Entertainment for a series of activities, beginning with an offer to play Xbox 360 game 'Gears of War: Judgement' in-store, ahead of its release.

Campaign's sister magazine Marketing revealed this morning that Game is seeking a marketing director , as the incumbent Anna-Marie Mason prepares to leave the retailer in the coming weeks.
A number of brands have taken advantage of the scandal over horsemeat in products labelled as beef, including Mini in an ad designed by Iris.