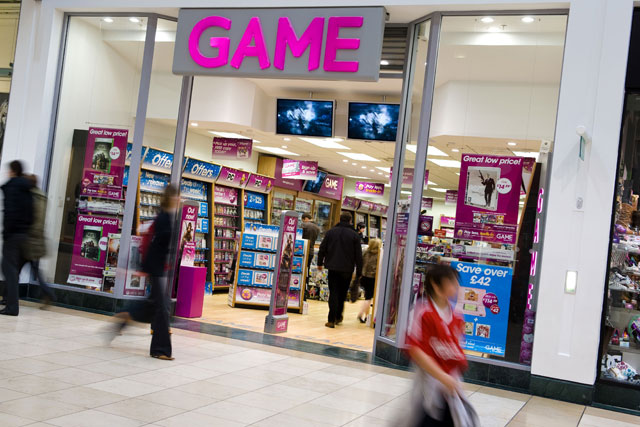 Game's administrators PricewaterhouseCoopers (PwC) closed 277 stores last week, resulting in 2,104 job losses, but the sale of the group to OpCapita will ensure the remaining 333 UK stores continue to trade as normal.
Nearly 3,200 staff will keep their jobs as a result, with a small number of staff who were served redundancy notices last week set to regain their jobs at the retailer's head office.
OpCapita, which has picked up Game Group for £1, specialises in turning around troubled retailers, following on from its recent £2 acquisition of electronics specialist Comet.
Henry Jackson, managing partner at the private equity firm, said: "We strongly believe there is a place on the high street for a video-gaming specialist and Game is the leading brand in a £2.8bn market in the UK.
"We have assembled a strong team of experienced industry operators to implement the programme of operational change that is needed. There is a huge amount to do, but we look forward to the challenge of restoring Game's fortunes in partnership with its employees and suppliers."
Game has struggled to modernise its business in the face of increasing competition from internet retailers such as Amazon, as well as from the UK's major supermarkets.
The retailer fell out publicly with suppliers at the start of the year after being unable to honour deals. As a result, stores were unable to stock Electronic Arts game Mass Effect 3, one of the year's most anticipated releases.
Tesco is ramping up its aggressive moves into the gaming market and last week ran a press campaign positioning itself as the "home of gaming", with claims that the supermarket has the largest number of gaming stores in the UK, alongside more than 10,000 games available online.
Folllow Matthew Chapman at @mattchapmanUK