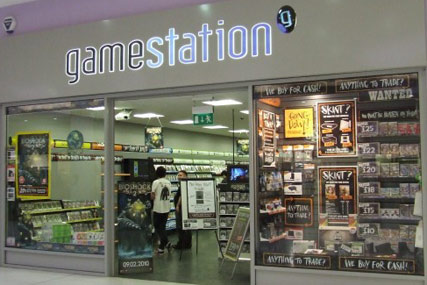 PricewaterhouseCoopers (PwC), acting as administrator, has today announced it will be necessary to close 277 out of 610 stores across the UK and Ireland.
The remaining 333 stores employing 2,814 people will stay open as normal while a buyer is sought.
Appointed to handle Game Group this morning (26 March), PwC is already understood to be in discussions with a number of parties about the sale of part of the business, with public-owned bank RBS believed to be among the interested parties.

Mike Jervis, joint administrator and partner at PwC, said: "Our priority is to continue trading the business as normal while we continue to pursue a sale.

"The recent job losses are regrettable but will place the company in a stronger position while we explore opportunities to conclude a sale. My team and I will be doing all we can to help the affected employees at this difficult time."

The retailer has struggled to modernise its business in the face of increasing competition from internet retailers such as Amazon. The retailer has very publicly fallen out with suppliers at the start of the year after being unable to honour deals. One such mixup meant stores were unable to stock game Mass Effect 3, one of the year's most anticipated releases.
News of the store closures will also be a blow to the British gaming industry because the group is the only large standalone gaming retailer left on the high street.
Game started life as Rhino Group in 1991 after being founded by Bev Ripley and Terry Norris before being acquired by rival retailer Electronics Boutique in 1995.
Electronics Boutique later acquired a chain of retail outlets known as Game in 1999 to acquire the Game name, which it rebranded to in 2002. The retailer went on to buy the specialist video game chain Gamestation in May 2007.
The group's head office is based in Basingstoke with operations in the UK and Ireland, Spain, Portugal, France, Czech Republic and Australia.
Follow Matthew Chapman at @mattchapmanUK