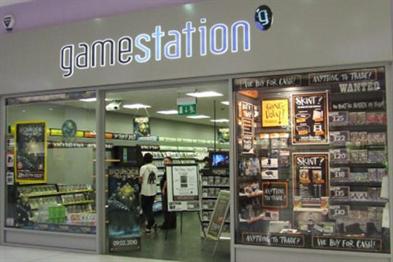 TBWA\London has created two separate campaigns for Game and gamestation.
Each campaign has three ads each, with the second ads breaking today (1 December). The first spots launched last week, and the campaigns run until mid-December, supported by digital and in-store activity.
The ads for Game aim to show consumers that its outlets are the right place to buy gaming gifts for friends or relatives, using the new strapline: "You can't lose."
The gamestation ads show the retailer as the destination for expert advice and deals for avid gamers, using the strapline: "Welcome home hero".
Anna-Marie Mason, marketing director at Game Group, said: "As the only true specialist in the UK gaming market, our role is to help the country discover gaming or perfect their skills.
"The aim of the new campaigns is to reach our distinct customer groups, casual and expert games, plus the important gifting segment, reminding them of the gaming inspiration, passion and knowledge available at over 550 Game and gamestation stores in the UK."
Previous work for the Game Group has involved its two retail brands marketed separately, using a number of different advertising agencies, including Manchester-based Cheethambell JWT.
In March, Game decided to consolidate its advertising agreements across Northern Europe, marketing the two brands together.
Follow Loulla-Mae Eleftheriou-Smith on Twitter @LoullaMae_ES