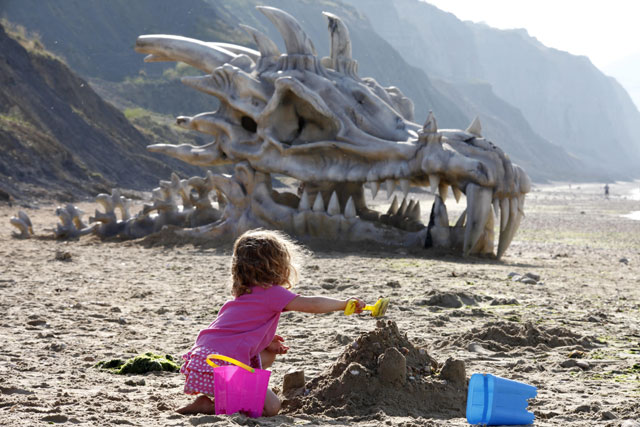 Blinkbox reported the rocketing sales when compared with the same day last year, as the third season of the HBO-drama became available more than six months ahead of its DVD and Blu-Ray release in February 2014.
Aired on BSkyB's Sky Atlantic in the UK, and currently not available on rival services Lovefilm Instant, Netflix and iTunes, fans that had missed out earlier in the year flocked to the Tesco service.
Adrian Letts, chief operating officer at Blinkbox, said: "Game of Thrones is quite simply epic and it seems to have captured the imagination of the British public. To see such demand in the middle of a heatwave is amazing. It's encouraging to know that hot weather, even in Britain, is still no match for hot TV."
To promote the arrival of the HBO show on Blinkbox, the online streaming service installed a giant "dragon skull" on a Dorset beach.
Inspired by a scene in the show, the dragon skull hints at the return of dragons, in season three. It took a team of three sculptors more than two months to design, construct and paint the skull, which is more than nine foot tall.
The show's popularity has led to 146 baby girls in the US being named Khaleesi, after the 'Mother of Dragons' character, played by Emilia Clarke.
Follow @DurraniMix