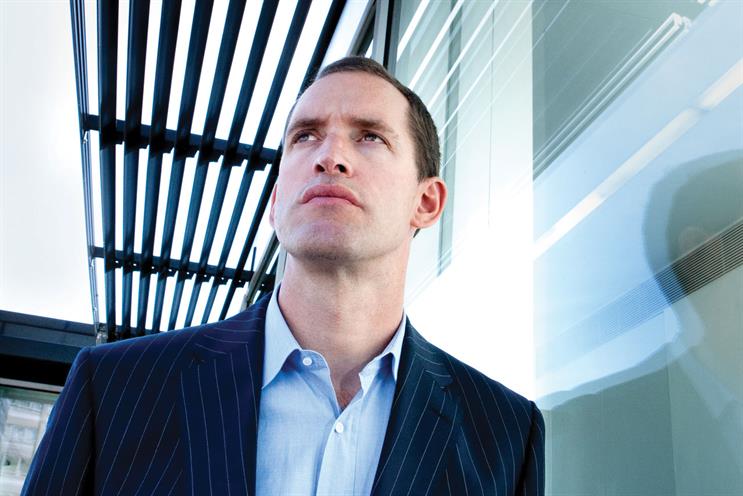 Last month, Engine, the owner of WCRS, Jam and Partners Andrews Aldridge, hired Alex Balfour as its first chief digital officer. Balfour has worked in digital media for 20 years, most recently in the high-profile role of head of new media at LOCOG.
He has swapped the complex job of building digital communications around the Olympic Games for one leading the digital effort at a group that employs 450 people in digital roles.
Balfour will attempt to build Engine's reputation as a leader in digital (it claims to have the fourth-largest revenues from digital among UK agency groups) and work closely with its agencies and their clients on delivering the work. Campaign asked Balfour about the challenges on moving to the agency side and how six years at LOCOG will help him adapt.
Why join Engine rather than take a senior client position or a more "traditional" agency leadership role?
When I left London 2012 at the end of last year, I started a consulting practice because I wanted to take my learning and understanding into the wider market. I was frustrated by how rarely agencies – or, indeed, clients – seem to grasp the nettle and link digital channels to business objectives in clear and measurable ways, and felt there was a gap in the market.
I really enjoyed working with a range of clients, but also realised I'd be much more effective as part of a larger team with a more established client list. Engine is a great fit. It's a very interesting business full of brilliant specialists that is genuinely striving to be more than the sum of its parts – just like London 2012.
I was frustrated by how rarely agencies seem to grasp the nettle and link digital channels to business objectives
What skills do you hope to bring to the table?
When I started working for London 2012 in late 2006, I had a brief to build a couple of websites and an implicit expectation that I would wave a digital magic wand and find a way for the Games to engage with young people, create excitement and do something or other with mobile phones at a time when all phones had buttons – and lots of them.
My biggest learning was to make digital channels effective in a large, complex, heavily scrutinised, stakeholder-rich environment. The question we always asked was not what is possible but what the business needs. We became very good at listening to colleagues and stakeholders and built a reputation for always going the extra mile for our internal clients.
This, in turn, gave us licence to be more ambitious and creative when we built services and apps for Games time. Most of all, we worked very hard. I bring all that experience with me to Engine. I'm also passionate about digital and very good at explaining it to the unconverted, and I love working with great teams.
You and your team launched 77 digital channels at LOCOG. Which project were you most proud of?
There were so many highlights. One of the most seamless triumphs was among the least known. We needed to do something different for the Paralympics with tight budgets. So we built a dedicated app for Paralympic athletes that they could use – whatever their level of visual or physical impairment – to record up to three minutes of video or sound during the Games.
Samsung sponsored the project and provided 50 Note handsets to 50 athletes. We weren't sure if the athletes would respond but, between them, they recorded almost 1,000 clips of footage that we instantly uploaded to the International Paralympic Commitee's YouTube channel.
What do clients need more of from their agencies?
Far too many times [at LOCOG], agencies pitched ideas that showed they simply didn't understand our business or our environment, our mindset or motivations. We were doubtless a unique entity and probably a tricky client.
But, while there are plenty of very talented people, there is a shortage of wise heads and mature processes among digital agencies. And the mobile landscape feels like the web landscape of the late 90s: far too many agencies making it up as they go along and not even doing that well.
You co-founded CricInfo. Do you have any other entrepreneurial/start-up projects up your sleeve?
I have a few directorships and a book in the pipeline, which is probably enough to be getting on with. At risk of sounding disingenuous, there's lots of really interesting potential to grow business at Engine.
What's your view on agency structures? How do you think they need to evolve and will there remain a role for digital specialisms?
Digital work does require a specific mindset and a big appetite for hard work but, ultimately, digital channels are just communications channels. Digital will be absorbed more into the everyday workload of all marketing and communications agencies, although some specialist skills may remain discrete.