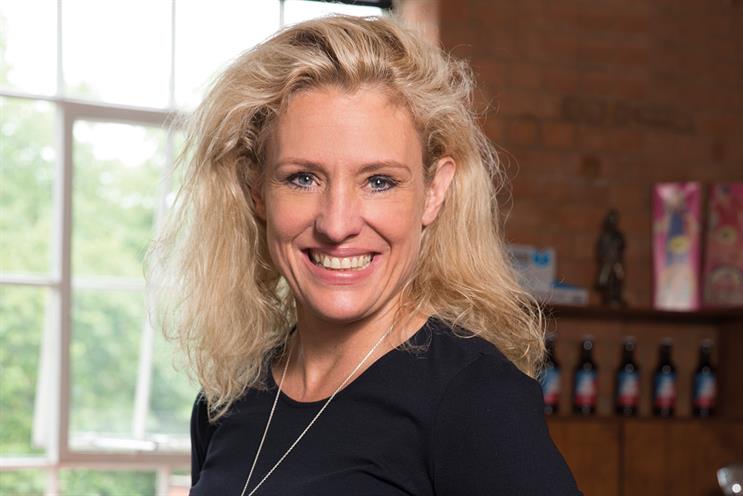 It all started with a quote from the marvellous Mr James Murphy in Campaign's first issue of 2015.
As part of a forecast of the year ahead, he observed that things were "undoubtedly" much harder for start-ups these days compared with when Adam & Eve began its extraordinary journey in 2008. Since the piece appeared, this argument seems to have gathered momentum, and has even been accepted as conventional wisdom.
But the thing is… I'm not sure it's true. What's more, I believe that we, as an industry, must make sure it never becomes true.
Obviously, I can't speak for all new agencies. But I do know a bit about starting up, as I am one of the few people in the industry to have done it twice in their career (having co-founded Miles Calcraft Briginshaw Duffy in 1999 and Lucky Generals in 2013). So I hope I have a decent perspective on what has changed and what hasn't.
What I think is fair to say is that pitching and winning new business is harder than ever. When the top intermediaries aren't involved, pitchlists are often long and seemingly contradictory in their make-up; pitch processes often drag on for months and involve multiple creative presentations; briefs can change midway through or, worse, be put on hold.
The time, resource, energy and investment required to win make pitching particularly draining for start-ups. To make matters worse, clients are often reluctant to take a risk and opt for a retained relationship with a start-up if it wins on merit. And why should they? The market is more oversupplied than ever, with all agencies claiming they are all things to all men.
So, yeah. Start-up life is head-fizzingly demanding. But, in my view, the challenges are more than compensated for by a number of opportunities that simply didn't exist a few years ago.
First, many clients are experimenting with alternatives to the formal pitch. In such situations, a persuasive team with strong creative credentials can have an advantage; and this, in turn, can favour the right kind of start-up.
Second, many big clients are actively looking to work with entrepreneurial agency partners in a way that wasn't true even a few years ago.
This is either because the clients have entrepreneurial roots (such as Amazon or Twitter) or because they want access to the best creative talent and recognise that this is often found in start-up environments (as Unilever's chief marketing officer, Keith Weed, has argued).
It would be perverse to give up on start-ups when entrepreneurialism is in greater demand than ever
For Lucky Generals, the most memorable moments so far have been when a marketer at a major company, which might naturally sit with an established agency network (with probably good results and no risk implied), has taken a leap of faith. We will never forget that leap and we will die to validate that decision; and this, in turn, has a true and meaningful value to those who opt to be a founding client for a start-up.
Third, while it's true that marketers are looking for a wider range of services and disciplines than ever before, the smarter ones recognise that a giant all-under-one-roof shop isn't always a guarantee of tighter integration, let alone stronger thinking or greater creativity.
A confident start-up doesn't have to pretend it has all sorts of executional services in-house. If it can develop big ideas that lend themselves to integration, work well with a variety of partners and swap outmoded control-freakery for a generosity of spirit, it will have everything to play for.
Bearing all this in mind, you could argue that there has never been a better time to start up. That certainly seems to be the feeling within UK industry as a whole, where a record 500,000 businesses were launched last year. Staying power is a different matter, of course, with nine out of ten new companies failing to make it past their second year.
But the success rate for start-ups in the ad industry has always been greater than other industries. Because, despite all the changes in the last decade, there remain very few barriers to entry, other than the perennial requirement of a handful of talented individuals who have a strong creative drive, an ability to put their shoulders to the wheel and a fair wind in their sails.
That said, our industry can be brutal. I was both moved and humbled by my friend Matthew Bull's piece in Campaign last week. It served as a stark reminder that even the most committed and talented entrepreneurs can struggle, and that the timeline for success/survival is getting ever shorter.
New agencies have to face a harsh reality: achieve a breakthrough with both defining wins and work, fast, or risk hitting the buffers before you are even effectively out of the blocks.
Of course there are no guarantees. But I passionately believe it would be perverse if our industry were to give up on start-ups at a time when entrepreneurialism is in greater demand than ever. Companies that didn't exist a few years ago, from Uber to Snapchat to Metro Bank, are shaking up their sectors and changing the way we think, feel and behave. Why can't this be so in advertising?
At Lucky Generals, we hope that we'll soon be followed by some great new shops that will shake things up, keep us on our toes and ensure that we're not the new kids on the block for much longer. But, for the moment, we're enjoying the journey and enjoying being upstarts. Because start-up life is full of possibilities. And the harder we work, the luckier we hope to get.

Helen Calcraft is a founding partner at Lucky Generals