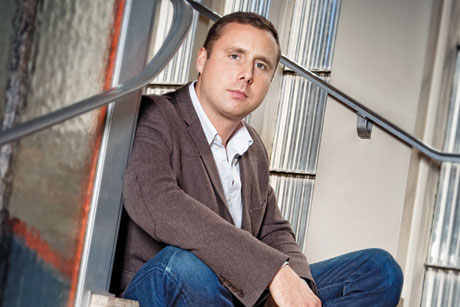 Gamification is one of those words that can really wind people up. It is regrettable that such a powerful and practical mechanism has ended up with such a wanky name. But there we are; we're stuck with it now. Over the course of this article, it will be used several times more, so I guess we had better get used to it.
Gamification is the use of game thinking and game mechanics to enhance non-game contexts. By skilful use of game elements, it is possible to hugely increase engagement across myriad diverse applications.
Key human desires – such as reward, status, achievement, self-expression, competition and altruism – are all catered for by game mechanics. So, by successfully aligning these, it is possible to affect great change.
Some popular examples include: Nike+, gamifying fitness; Mint.com, incentivising you to hit your financial goals; and Fiat's eco:Drive, promoting efficient driving. Gamification works. Fact.
In theory, it is possible to gamify anything. If you can break something down into measurable units and quantify progression, you have the building blocks of a game.
"Games are the only force in the known universe that can get people to take actions which are against their self-interest, in a predictable way, without the use of force," the game evangelist Gabe Zichermann claims.
He goes on to explain how so many things in life could be more effective if they had been created by game designers. By
Point of view

Gamification: powerful tool or bandwagon? It's definitely powerful when done well. People are inherently driven by a desire to succeed and to be recognised for their achievements. By reflecting and rewarding the right goals or behaviours, you can create very strong engagement (Nike+ FuelBand, for example).

Who these days has time to play? Who doesn't? We are all tethered to our smartphones and constantly fiddling with them in every spare second. All work and no play makes Jack a dull boy.

Gamification works best when… it's fun. People seem to forget this crucial aspect. You can't just slap some badges on a boring task and expect to have a decent result. Create a fun game and work backwards from there.

If I were a game, the reward I'd give is… breakdancing lessons. I have a gift. People will do anything to learn these moves.
applying techniques such as putting someone "on rails", you can harness a highly active yet negative behaviour and turn it into a positive, shaping their behaviour by creating a pathway that they follow and using more carrot, less stick.
He says that "reward early, reward often, try not to go negative" is the key to successful game design, and it works in the real world too.
The implications of this are truly profound. The education system could be turned on its head. Schools could be filled with intensely motivated, happy kids – having fun while learning more than ever before. The workplace could become a playground, complete with real-time leader boards, mobile apps and regular prize draws. Even hospitals could benefit from a bit of gamification. The possibilities are endless.
But not with the current model.
Currently, the vast majority of gamification examples all follow a very formulaic pattern. They all adhere to what we will refer to as the "Foursquare model". The gratuitous use of points, badges, leaderboards and prizes to liven up mundane and boring tasks.
There is a place for some of this, of course. But to assume that in order to gamify something, all you need to do is slap a few badges on it, is to entirely miss the point. Perhaps this has occurred because many of these examples are being created by marketing types, not gaming types – people who have drunk the Kool-Aid can use the term gamification without the slightest hint of embarrassment, and have absolutely no experience in creating great games.
In order to invent a killer game, you need to get one thing right above all others – it has got to be fun. Nailing this is not as simple as it sounds. Out of respect to all the game designers out there, we should acknowledge that it is a craft. One that takes years of experience, just like writing insightful propositions and snappy endlines.
The game designer Sid Meier says: "A good game is a series of interesting choices." The flow towards your goal should be as rich with clear, non-trivial actions and decisions as possible. Every step is an interesting mini-challenge. This is in stark contrast to Foursquare, for example: should you check in or not? You should always check in. Where's the fun in that?
The psychologist Mihaly Csikszentmihalyi introduced the notion of "flow", a concept familiar to those well versed in the art of play. The "flow zone" is the state between anxiety and boredom and is a key area to be aware of when designing a game. If it's too easy, people are very quickly turned off; if it is too difficult, the same is true. It's that friction that makes it addictive. If people feel like they are progressing, little by little, with a goal in sight, they are likely to keep going until they reach that goal. In order to maintain the interest, therefore, things need to get more difficult, as the user's expertise increases. This is known as "scaffolding" the challenge.
The crucial thing to bear in mind when applying these techniques to non-game contexts is to find the core challenge in the activity that you want to support. Otherwise, you will end up creating obstacles that stand in the way of progress.
So how does one go about gamifying something? A good starting point is to pull out a list of game mechanics. Depending on the source you choose, there are between 20 and 50 different elements to choose from. By brainstorming this list, while focusing on the behaviours you wish to incentivise, it is possible to generate a framework on which to hang your game.
As with anything, it is crucial to know your audience. Different people are motivated by different triggers. There are four key engagement styles: expressive, competitive, explorer and collaborative. Dialling these up or down in relation to the profile of your user base will help increase success.
Techniques such as points, levels, challenges, virtual goods and leaderboards are all valid but cannot be the sole reason you would complete a task. There has to be more to it than that.
The opportunity for gamification is to move beyond the current blueprint and embrace the fun. Some have approached this challenge by reversing a non-game activity into an existing game. For an example, check out The Typing of the Dead – a first-person shooter where you learn to type by killing zombies. Not a badge or a virtual good in sight. This approach is not appropriate for everything, but it's worth using as a benchmark.
If you can make your non-game task as fun as an arcade shoot-'em up from the 90s, you're on the right track.