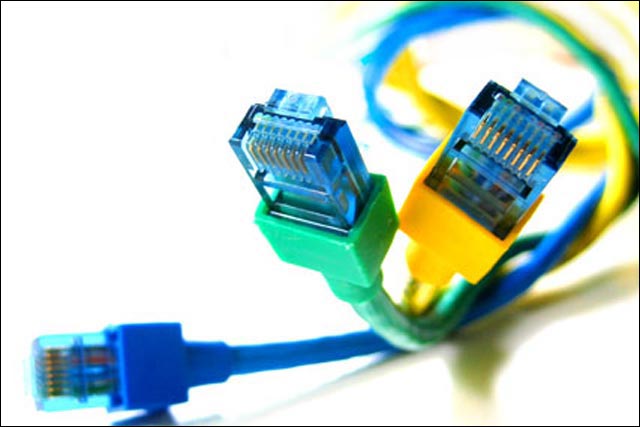 According to new research from broadcasting and telecoms regulator Ofcom, the average advertised speed in May 2011 was 15 megabits per second (Mbit/s), 8.2Mbit/s higher than average actual speed of 6.8Mbit/s.
Today's findings come despite a number of ad campaigns by broadband providers being banned by the Advertising Standards Authority (ASA) within the last year. In the past four weeks alone, Virgin Media has been rapped twice for its marketing, first for its 'Stop the Broadband Con' campaign and then for its 'Speedy Gonzales' ads which compared its speeds to competitors without making it clear what was being used for the comparisons.
Ofcom admits the gap has risen from 7.6Mbit/s between 1 November and 15 December 2010, when Ofcom found the average advertised speed was 13.8Mbit/s and the average actual speed was 6.2Mbit/s.
The broadband market is fiercely competitive and broadband provider Virgin Media has been vocal in its desire to encourage other broadband providers to use average rather than "up to" speeds in their marketing material.
An investigation by the Committee of Advertising Practice (Cap) and the Broadcasting Committee of Advertising Practice (BCap) into the use of the phrases "up to" and "unlimited" speeds in advertising is ongoing and is expected to report in the autumn.
A spokesman said: "Cap and BCap are committed to ensuring advertising is trusted and consumers are not misled, which is why they publicly consulted on new advertising guidance on the use of "up to" broadband speed and "unlimited" usage claims in advertising.
"This is a highly technical issue to evaluate. Cap and BCap are currently working on the final form of guidance and will publish their findings in due course.
The Ofcom research found the average UK broadband speed was 6.8Mbit/s in May, up 10% from 6.2Mbit/s in November/December 2010.
The biggest disparity between the advertised "up to" speed and the actual average was KCom's Karoo service to consumers in Kingston-upon-Hull, although Ofcom said the Karoo figures were based on a small sample size and so its results should be treated with caution.
Karoo advertised a speed of up to 24Mbit/s and delivered a speed of between 5.6Mbit/s to 7.9Mbit/s, a difference of between 18.4Mbit/s to 16.1Mbit/s.
Showing the next greatest disparity between an "up to" speed and the actual average speed in May 2011 was TalkTalk which advertised a service up to 24Mbit/s, but only delivered a service between 7.7Mbit/s to 8.6Mbit/s, or 16.3Mbit/s to 15.4Mbit/s slower.
The service that performed closest to its "up to" speed was Virgin Media's "up to" 30Mbit/s service, which was found to deliver faster speeds than advertised – between 30.7Mbit/s to 31.3Mbit/s.
Jon James, executive director of broadband for Virgin Media, said: "The gulf between what's advertised and what speeds customers get continues to grow. WhileVirgin Media delivers more than 90% of the speeds we advertise, ISPs promising speeds of "up to" 20Mb or 24Mb are delivering an average of just 6.6Mb.
"We remain concerned that people paying for fast broadband are still being misled and believe it is absolutely essential that consumers have all the information they need to make an informed choice.
"We once again urge the ASA to bring about a rapid change in the way broadband services are being advertised."
Ofcom found that superfast broadband was available to most consumers and superfast services offer significantly faster speeds and much smaller disparity between headline speed claims and actual speeds.
That said, more than 75% of UK residential broadband connections are still delivered by copper ADSL telephone lines and speeds for these depend on the length and quality of the line running from their home to the local exchange.
A BT spokeswoman said: "We are pleased to see that Ofcom's survey shows continuing significant improvements for BT and that our upload speeds for BT Infinity are industry-leading. We provide comprehensive broadband services at great value where speed is important – but is not the only factor.
"Ofcom's approach to assessing broadband performance is moving away from just looking at download speed. Factors such as upload speed, latency and packet loss are increasingly important when assessing the overall performance of services. This is positive for BT as we focus on the overall experience."
Average download speed during period over 24-hours (first range given) and between 8pm to 10pm weekdays (second range)

BT 'up to' 8Mbit/s

4.0 to 4.3Mbit/s
3.4 to 4.0Mbit/s

Plusnet 'up to' 8Mbit/s*

3.7 to 4.3Mbit/s
3.2 to 4.0Mbit/s

Virgin Media 'up to' 10Mbit/s

9.3 to 9.6Mbit/s
9.0 to 9.5Mbit/s

BT 'up to' 20Mbit/s

7.3 to 8.9Mbit/s
7.3 to 9.1Mbit/s

Karoo 'up to' 24Mbit/s*

5.6 to 7.9Mbit/s
5.5 to 7.3Mbit/s

O2/Be 'up to' 20/24Mbit/s

9.6 to 11.7Mbit/s
10.0 to 11.5Mbit/s

Orange 'up to' 20Mbit/s

6.0 to 8.2Mbit/s
6.6 to 7.6Mbit/s

Plusnet 'up to' 20Mbit/s

6.7 to 8.9Mbit/s
6.6 to 8.4Mbit/s

Sky 'up to' 20Mbit/s

7.1 to 8.0Mbit/s
7.2 to 8.1Mbit/s

TalkTalk 'up to' 24Mbit/s

7.7 to 8.6Mbit/s
7.0 to 8.5Mbit/s

Virgin Media 'up to' 20Mbit/s*

17.6 to 18.7Mbit/s
16.4 to 18.1Mbit/s

Virgin Media 'up to' 30Mbit/s

30.7 to 31.3Mbit/s
30.1 to 30.9Mbit/s

BT 'up to' 40Mbit/s

33.1 to 34.9Mbit/s
32.3 to 34.1Mbit/s

Virgin Media 'up to' 50Mbit/s

47.7 to 49.0Mbit/s
46.3 to 48.4Mbit/s

*Indicates a small sample size – results should be treated with caution.