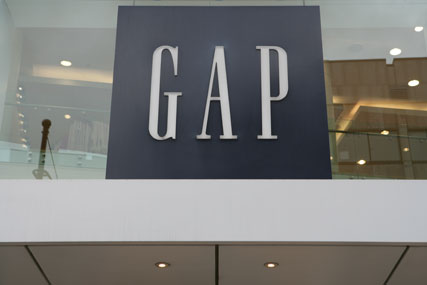 The US retailer's net earnings ending 30 January 2010 surged 45% to $352m.
Across the group, fourth quarter sales fell 1% to $1.1bn in Gap North America, while international store sales dropped 2% to $514m.
Gap is planning to boost revenues by starting an e-commerce business from a distribution base in the UK, which will serve the UK and other western European countries.
The company currently sells online in the UK through fashion site ASOS. The new online business will sell its eponymous-branded clothes and its Banana Republic goods.
The retailer is also planning to open a store in Milan later this year.
Gap confirmed at the end of last year that it would launch its first online store in the UK.
The retailer also announced plans to return to television advertising following a two-year absence.
Picture: Colin Stout