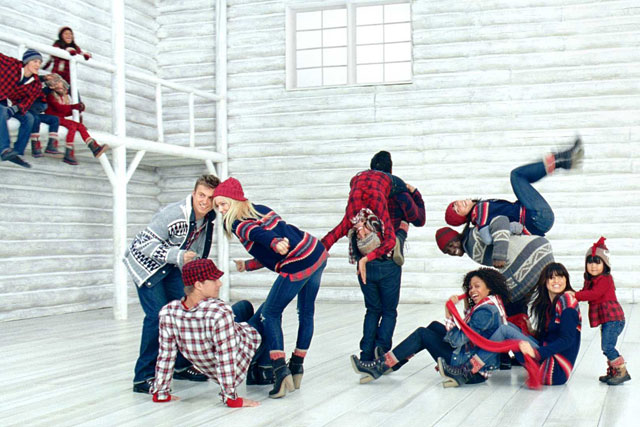 In an earnings call in the US, Gap reported that sales across the group fell by 5% to $3.44bn (£2.38bn) as the company struggles to compete with high street rivals H&M and Zara.
Gap, which also owns Banana Republic and Old Navy, indicated that it is looking to streamline to concentrate on "geographies with the greatest potential".
Like-for-like sales fell by 3% at Gap, 11% at Banana Republic and 6% at Old Navy. It is the fifth quarter in a row that Gap has reported a decline in sales.
Neil Saunders, the chief executive of research firm Conlumino, said: "This has been a disastrous quarter for Gap and one during which all of its main engines stalled and went into reverse.
He added: "While the (Old Navy) brand has been the star of the show for many quarters, the past few collections have been dull and uninspiring."
Shares in the company have fallen by nearly 12% so far this year after falling by 41% in 2015.
Art Peck, the chief executive of Gap, said the San Francisco-based company would turn a corner in the spring.
In a statement, Peck said: "Our industry is evolving and we must transform at a faster pace."
A spokeswoman for Gap added that the company is committed to growing sales in its global brands and regaining market share in North America, while continuing to grow in China.