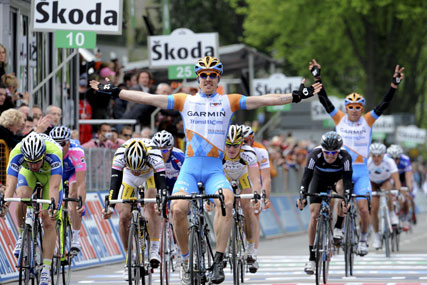 The review follows the promotion of Chris Merrell to the new position of marketing director for the region.
The winning agency will be expected to develop Garmin's brand identity, producing campaigns that will provoke interest and developing tools to support marketers in individual territories.
Garmin currently appoints agencies on a local basis or handles its creative in-house, but has previously worked with Fallon Minneapolis and DDB London.
Media planning and buying is not affected by the review and will continue to be handled on a local market basis, with OMD working for Garmin in the UK.
Garmin, which sponsors the Garmin Transitions cycling team, spent £2 million on UK media in the year to 31 May, according to The Nielsen Company.
Merrell said: "We are looking for a creative agency to support the brand strategy for EMEA and communicate the Garmin story to the vast array of potential customers across those territories."