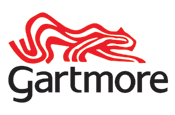 The agency beat the incumbent, Rapier, and Swarm, the Rainey Kelly Campbell Roalfe/Y&R conflict shop, in a final shoot-out.

RPM3 and The Gate were eliminated at an earlier stage.

Grey will now be briefed to promote Gartmore's investment products to UK consumers and hedge-fund managers.

Gartmore refused to confirm it had completed the pitch process, but the other agencies have been stood down.

A spokeswoman for the company said an appointment had not been confirmed and that the decision had yet to be ratified at board level.

"We have recently invited a number of creative agencies to pitch for Gartmore's business," she said.

"We are still in the process of making a firm decision and are therefore unable to make an official announcement regarding the outcome of this review."

Rapier won the task in 2006 from Clark McKay & Walpole.