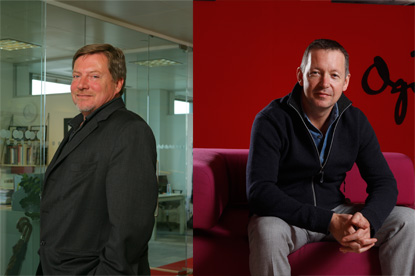 Leih, who has spent a total of 16 years at Ogilvy, will leave at the end of September. He will be replaced as the UK group chairman by Paul O'Donnell, the chairman of OgilvyOne Europe and the vice-chairman of Ogilvy Europe.

Daniel Sicouri, the chief executive and chairman of Ogilvy & Mather EMEA, said: "Paul brings a digital expertise that I think will transform our UK Group, and we're looking to see his success with OgilvyOne repeated across the business."

A new chief executive for Ogilvy Advertising will also be brought in to replace Leih. Until then, Will Awdry, a creative partner, will become the acting managing director.

In a letter to Campaign, Leih said he planned to take a break from advertising, but he is expected to launch a new venture next spring.

Leih first joined Ogilvy in 1980, working out of its Cape Town offices. He left the agency in 1989 to start The White House, before moving to Australia to launch his own brand consultancy.

He returned to the network in 2001 and, four years later, was named the chairman and chief executive of Ogilvy Group UK.

O'Donnell has spent 20 years at Ogilvy, starting in the London office.

In 1990, he moved to head Ogilvy's Singapore operations, and was appointed the president of OgilvyOne Asia-Pacific in 1995. In 2002, he became OgilvyOne London's chairman.