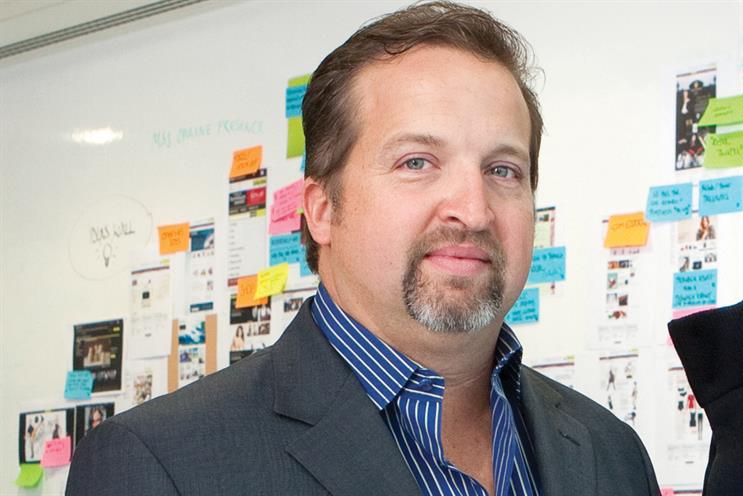 Gaston Legorburu, along with Darren McColl, in 2014 co-wrote Storyscaping, a book on marketing in the digital age. Before long, he'd learned that his book had made The New York Times' bestsellers list. Shortly after that, he realised that "you can never make money by writing a book, no matter how successful it is". As such, Legorburu remains in his day job as Publicis.Sapient's chief creative strategist.
He is speaking next week at the D&AD Festival, where he plans to issue "a call to arms to elevate our industry's thinking, or rethinking, about the idea of creativity in today's world".
But first, Legorburu shares some of his thoughts on clients, marketing and publishing success with Campaign.
It's such an incredible time. People are changing, which is creating an imperative for businesses to change and we, too, need to transform. We need to recognise that helping a brand tell its story is an amazing craft but the real opportunity for us is not to advise clients on how to tell stories to consumers but how to make their stories part of consumers' lives. There are so many more crayons in our box today. Everything communicates – experiences, technologies. So it behoves us to really rethink our craft.
Not that I take a doom-and-gloom attitude; the opposite, in fact. It's an amazing time to be a creative because we're not just writing taglines, we're changing the way the world works. Reimagining a business is an incredible form of creativity. Business is the purest form of creativity – I think Andy Warhol said that.
Advertising is an amazing industry but it is a people business and there's no standard approach to how people collaborate. There's no API, as I like to say. If you put different agencies in a room for a pitch, they'll spend more time talking about how they will work together than on the problem itself.
I feel really lucky about the success of the book. Every idiot that is a chief creative officer writes a book. It's like a rite of passage. But we got very lucky with a bit of success.
The idea [for Storyscaping] began at a Unilever conference in the UK. People were struggling to interpret storytelling in the digital world, and everything they heard from YouTube and Facebook was that everything is completely new and different. Storyscaping is saying a lot that you know about storytelling is still true but there are other factors to storytelling now that we need to know.
If you want to create an emotional attachment with a consumer, get them to do something. Interruption won't work the way it did before. But if you get someone to do something, then they have no choice but to get out of the story in their head and participate in yours. If I showed you an amazing movie, you may tell someone about it; but if I take you skydiving, then there's no doubt that you'll tell everyone about it.
I don't think it's a new idea; it's an old idea that's right for the time. One of the things we looked at [while researching the book] was the time of Trader Joe's and the tiki-themed places of the 50s. What was interesting was the idea of being able to take working-class people and create experiences that will transport them someplace. Take a date and get all these experiences. So many places are incredibly successful because of this idea of bringing you into an environment.
I was in our offices in Boston when I was told that someone [not affiliated with Publicis.Sapient] was giving a talk on storyscaping. Our general counsel came running in and said we needed to get a cease-and-desist order and shut it down, but I said that's the best way to kill an idea. We very deliberately chose to open-source it and it feels like it's a big part of why it has been successful. We often spend a lot of time solving problems for clients that we don't get paid for, so why not put some of that into a book?
Clients today have way too much pressure and responsibilities, and agencies don't necessary deliver on the same value proposition they did 20 years ago. We're giving them a single place to get all the ingredients they need as opposed to giving them the recipe. There's a recognition among agencies that clients need technology and creativity and whatever else, but going back to the real value of growing companies is something we do in a much more spotty way. That creates both opportunity and pressure on us.
Clients feel underserved and overwhelmed, and agencies feel underappreciated. But I think we're on the right side of the equation at the moment.