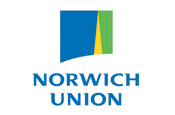 The agency will produce advertising, direct and digital campaigns across both B2B and B2C communications.

Phillip Hawkins, managing director of The Gate said: "Norwich Union is a great account for us to work on, as its products span such a wide audience and channel mix."

Norwich Union's parent company Aviva announced last month that it will drop the Norwich Union brand within the next two years.