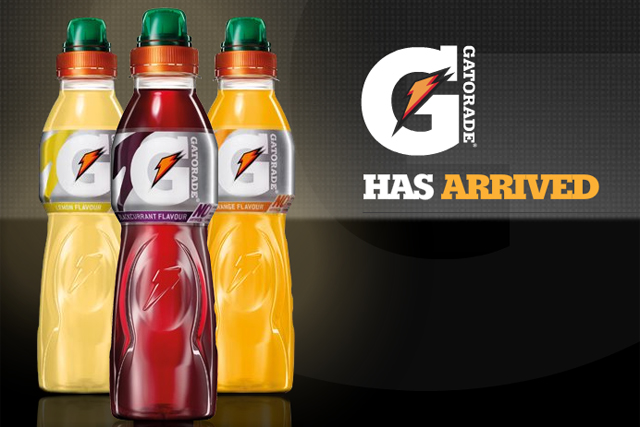 The new logo keeps the lightening bolt from the US imagery and changes the focus of the logo to a capital G. Gatorade still features on the product but in smaller type.
The logo will be rolled out across all Gatorade products, alongside all digital and sponsorship activity, which will be completed by summer.
The rebrand is supported by a digital campaign and in-store activity.
Prabha Cheemalapati, marketing director, Gatorade, said: "We are really excited about the re-brand in the UK.
"The new G logo was designed to represent the heart, hustle, and soul of athleticism and we hope it will become a badge of pride for today's athletes. We will continue to deliver the scientifically proven hydration and performance benefits that our brand is built on, but through a new powerful global visual identity.
"We work with incredible athletes such as Victoria Pendleton, Usain Bolt and the Brownlee Brothers who truly believe in the superior performance benefits of Gatorade."
The Gatorade brand sponsors high profile sporting events, including Aviva Premiership Rugby and the London Triathlon. Last year, Gatorade released an ad featuring Serena Williams, the tennis player in a campaign by TBWA\Chiat\Day L.A.
Gatorade is bottled and distributed in the UK by Britvic.