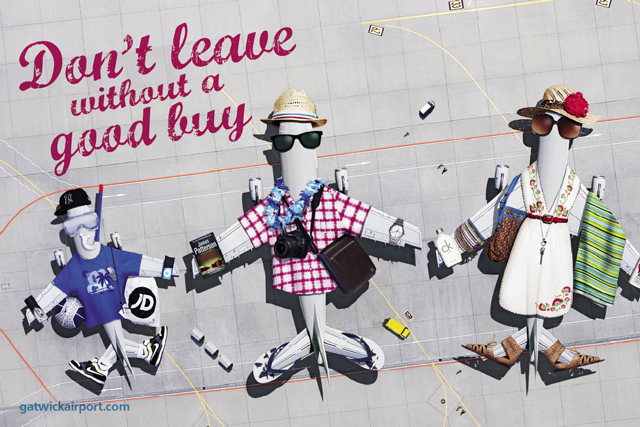 The agency will be responsible for promoting services of the UK's second-largest airport as a challenger brand to Heathrow Airport as it looks to grow its passenger numbers to 44 million by 2018.
Gatwick's new owner, Global Infrastructure Partners, also wants the agency to deliver the commercial marketing strategy and plan to drive retail and parking revenue. The account is handled by DNX, which will repitch for the business.
The deadline for interested agencies is 20 December with chemistry meetings set to take place next year. An agency will be appointed in April with work rolling out soon after.
Earlier this year, Gatwick's new parent unveiled a blue-and-white identity for the airport, created by the branding agency Lewis Moberly, as part of its £1 billion relaunch.
The airport was bought by Global Infrastructure Partners from BAA in December 2009 after the Competition Commission ordered BAA to sell on the grounds that it owns Heathrow and Stansted.
In May 2009, Gatwick appointed Naked Communications and Mindshare to handle a £5 million summer campaign ahead of its sale later that year. Naked was appointed to creative duties and Mindshare to media. Naked and Mindshare are unaffected by the review.