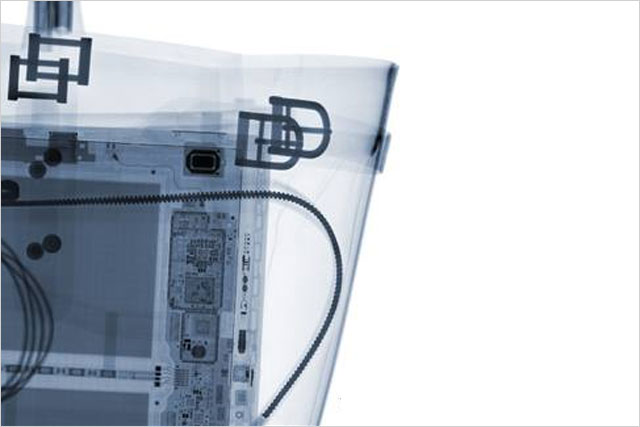 Products from shops at Gatwick, including Aspinal of London, Fat Face, Ted Baker and Harrods, have been photographed in an airport X-ray scanner by Nick Veasey.
At the start of each week, the eight-week campaign will introduce a cropped image of a product in a scanner.
Entrants will be asked to guess what the item is before it is revealed at the end of the each week. Answers can either be tweeted to @Gatwick_Airport with the hashtag #XrayCollection or posted as a comment on Gatwick's Facebook group.
Publicis Chemistry, which works on Gatwick Airport's integrated retail and B2B account, created the campaign.
David Prideaux, executive creative director at Publicis Chemistry, said: "The creative uses airport X-ray scanners in an entertaining and unusual way which will engage with Gatwick's social media users.
"The competition is a great way to involve consumers whilst showcasing the best that Gatwick retail has to offer."
Participants who submit correct answers will be entered into a prize draw for a £150 Gatwick shopping voucher. All correct answers will be put into a final prize draw for a £500 voucher and a Marylebone Tech Bag made by Aspinal.
Spencer Sheen, head of retail at Gatwick Airport, said: "Publicis Chemistry has done a fantastic job to raise awareness of our extensive retail offering and we're looking forward to the guesses to start filtering through."