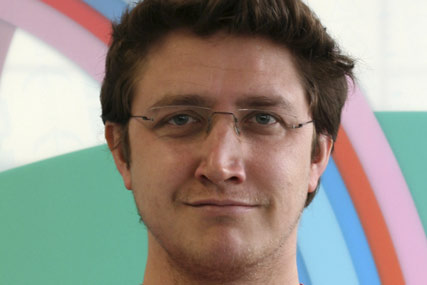 Gordon-Rogers will report to his fellow interactive creative director, Andy Cameron, and the executive creative director Tony Davidson.
He will work across all W&K clients and take on responsibility for building the agency's ability to create work "with digital and social media at its centre".
Gordon-Rogers resigned from his role at the Omnicom-owned Agency Republic last month after six years at the agency. He was previously the deputy creative director at Glue London.
Before working in advertising, Gordon-Rogers had a career directing music videos for artists including Paul McCartney, Feeder and Belle & Sebastian.
He joined Glue in 2002, along with his wife and creative partner, Gemma Butler, and then both joined Agency Republic, becoming the joint creative directors of the agency in 2007.
Gordon-Rogers said: "Wieden & Kennedy is one of the best agencies in the world, packed full of inspiring, talented people. The potential for us to create amazing work across all media is huge. I'm really excited to be helping to push the scope of digital."
Agency Republic replaced Gordon-Rogers earlier this month by rehiring the WCRS&Co digital creative director Alistair Campbell as its executive creative director.