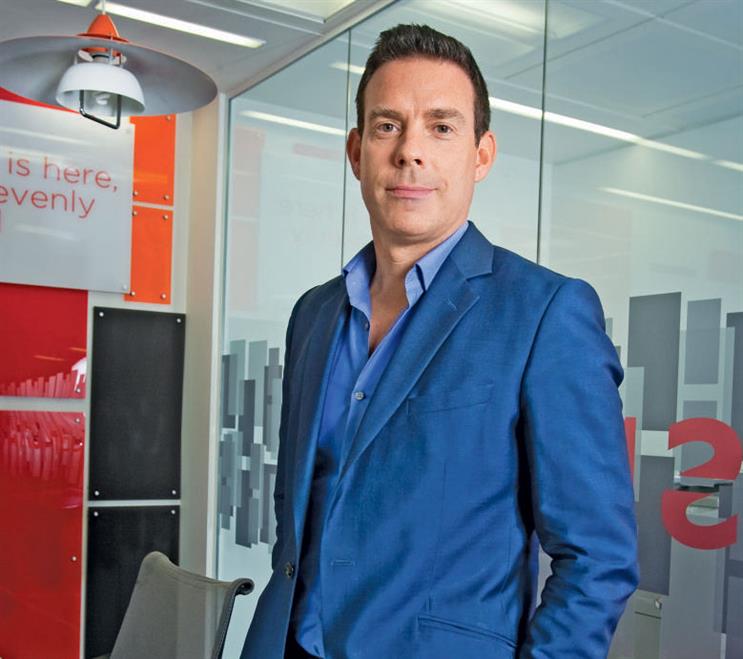 Looking back three decades takes us to 1985, just one year on from George Orwell's dystopian future view of Great Britain; but 1985 looks decidedly backwards through a 2015 lens. National and local press dominated the media landscape and the "internet" was five years away from entering common lexicon.
The growth of the internet as a media channel has been the single biggest shift in the past 30 years but, from both a consumption and adspend perspective, the pivotal transformation has been since 2000. Is it just me who finds it difficult to process that Facebook only celebrated its tenth birthday last year?
My prediction for 30 years' time is that all media will be digital and screens will be omnipresent.
Advertising will have become an unfashionable term, replaced by personalised relationship management where brand messaging is delivered at the appropriate time and location, and through the most appropriate screen and channel.
Futurologists point to the increasing rise of the "internet of me" or the "quantified self", where personal data, combined with connectivity, will allow you to gain a deep, tailored understanding of our lives.
Connectivity between the small screen (no longer a mobile but now a wearable band, interactive fridge widget or digital contact lens) and other devices will be seamless. Interaction with these devices will have evolved to more gesture- and voice-based control.
The smartest brands will be servicing people's needs effortlessly via the cloud and utilising feedback mechanisms, such as ordering new products (out-of-stock groceries) or reporting and resolving faults (utilities).
Ubiquitous social footprints and auto check-in when entering a store will ensure that customers are recognised wherever they are and treated accordingly. Loyalty schemes will have been replaced by companion applications that provide an always-on personal service, with random acts of kindness delivered smartly around key milestones.
The vast majority of media will be traded in real time through technology platforms and there will be plentiful supply of consumer data sources to enrich audience targeting. Transparency of consumer response and performance in real time will foster genuine collaboration between those making decisions on placement and distribution, and those dreaming up engaging content and formats.
Rather than all brands reacting simultaneously to an event in real time, this agency "collective" will factor in customer preference and behaviours to enhance and optimise the creation of the next brand experience. In the future, big brands may well be less visible in mass media but far more visible to those individuals who are most engaged with their products and services.
To succeed in this world, the right equilibrium between data and content, between magic and maths will be business critical. The other clear lesson is that change is coming at an ever-faster pace, so experiment and learn all you can now.
As Rupert Murdoch predicted five years ago, it is likely that few of us today could accurately predict the name of the biggest media company in 2020. When it comes to 2045, inevitably the founder of that business has likely yet to dream it up, or indeed be born on to this earth.
---
Paul Frampton is the chief executive of Havas Media
Q&A
What's something you can usefully accomplish in 30 seconds?
Tweet twice.
What should everyone in marketing or the media have accomplished by the age of 30?
Have director in their title, been part of a pitch-winning team for a household name, chalked up at least three memorable jollies and have at least 1,000 followers on Twitter.
If you could wind the clock back 30 years, what would you do?
Invest in Apple, Amazon, Google and Facebook.