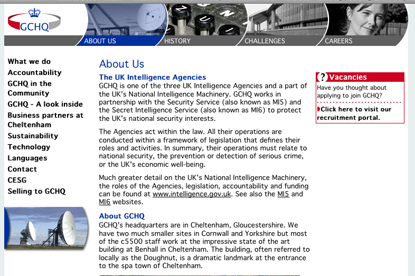 The agency landed the business following a pitch against Partners Andrews Aldridge and Gyro. There is no incumbent on the account.
GCHQ first called a pitch for its direct marketing business in January, led through the AAR.
EHS will now create business-to-business campaigns to help promote best practice for data protection, as well as raising awareness of the services that the government body provides.
The campaigns will target businesses of all sizes, and will incorporate direct mail packs, experiential campaigns, digital media and PR.
Until now, GCHQ's marketing has mostly focused on recruitment, promoting career opportunities in the British intelligence services.
The organisation used Massive, Microsoft's in-game advertising agency, for the ads, which were placed in selected UK computer games.