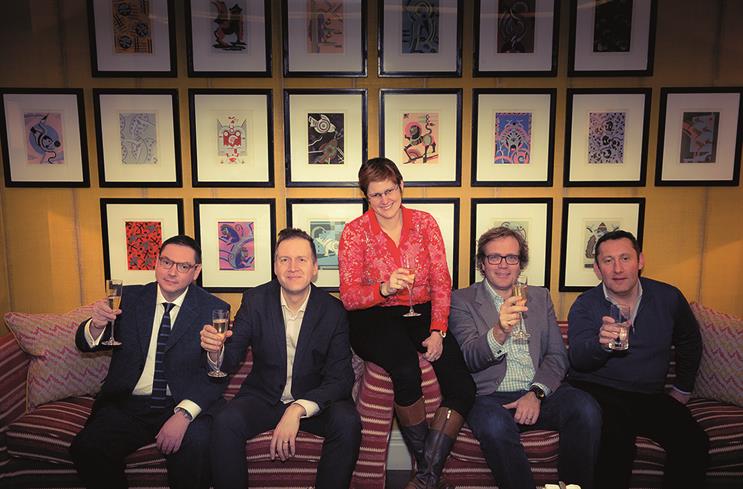 Changes will come into force on 25 May 2018, bringing data privacy laws across EU countries in line with each other, and forcing businesses to be a lot more careful about collecting, keeping and using customers' data – or face stiff fines.
It is estimated that the GDPR will render obsolete 75% of marketing data as it stood in 2017. Last year, the Direct Marketing Association found that only 54% of companies felt they would be ready in time and that, just one year before GDPR's implementation, 24% of businesses had no plan in place to deal
with its implications.
Understandably, most organisations' focus to date has been on mitigating the risk of fines by ensuring they are compliant with the new regulations. But with just a couple of months until GDPR becomes law, a Campaign dinner debate, chaired by Campaign global technology editor Emily Tan, revealed that the best agencies and organisations are not so much thinking about avoiding penalties, but are intent on identifying opportunities.
GDPR shouldn't be seen as the finish line; it's an opportunity for brands to move on. Brands that assume they can carry on as before are the ones that will failPete Markey, marketing director, TSB
During the conversation, industry guests spoke of their hopes for GDPR as marketers, service providers and consumers.
Tan challenged them to identify the improvements consumers will see after 25 May. Suggestions included the end of PPI cold calling, less reliance on programmatic advertising, concerted efforts from brands to prove that they deliver value for consumers who opt in and, as a result, better deals for those who do. Overall, sentiment was positive, with at least one prediction that the new rules would mean "no more shit marketing".
However, Pete Markey, marketing director at TSB, warned against complacency. "GDPR shouldn't be seen as the finish line; it's an opportunity for brands to move on. We can't argue against it, so the brands which will succeed are the ones that raise the bar on everything. Those that assume they can carry on as before are the ones that will fail. If you don't maintain relevance you will die."
For Richard Sharp, VP EMEA at ad-targeting specialists Grapeshot, early 2018 brought a shift. "Now there's a marked change in how people think about GDPR," he said. "'We can do compliance, but wait a minute – now I don't have as much data, how can I do it better?'"
After a decade-long obsession with big data, GDPR could be good news for ad agencies. "It's going to mark the dawn of a new creative age," said Richard Madden, strategy partner at Bartle Bogle Hegarty. "Agencies have to return to what they were always good at – creativity – and the whole C-suite and the management tier below are going to have to relearn the art of making new and useful things."
Clients should be similarly invigorated by the post-GDPR world's possibilities, believes Cheryl Calverley, The AA's marketing director. "A brand marketer's job is to build things people love. GDPR doesn't change that but it makes our jobs more important. You can't get away with rubbish marketing any more. As has always been the case, brands that deliver great products that people love will succeed. GDPR will make it clearer what's wheat [or] chaff."
Calverley's attitude was echoed by Ed Beard, strategy partner, CRM, at DigitasLBi.
"Post-GDPR, we're going to have to do what good marketing has always been. No more shit marketing. We've lost sight of the fact we want people to welcome us into their lives and we'll need to remember that again."
Beard cited DigitasLBi research showing the correlation between brand love and consumers' willingness to hand over data. "Amazon and Netflix scored quite high, and… their use of data provides users with a better service." He contrasted this with the results for Google, highlighting that it puts all its data into ad-targeting – a benefit to advertisers.
Nonetheless, not everyone expects smooth sailing. There was consensus over two issues: first, that it won't be long before a GDPR test case is brought against an organisation – possibly the government; and second, that the issue of "legitimate interest" when it comes to consumer communications, is far from clear.
The premium is going to be back on creative agencies, creating content people vote to receiveRichard Madden, strategy partner, BBH
Ultimately, however, GDPR is a force for good, for marketers and their agencies. "After years of being down­trodden by procurement and trying to apply creative to programmatic standards, the premium is going to be back on creative agencies, creating content that people vote to receive," Madden predicted.
Calverley agreed: "GDPR roots you back to what your brand is for. If you're using data for what your brand is for, consumers are fine with it."