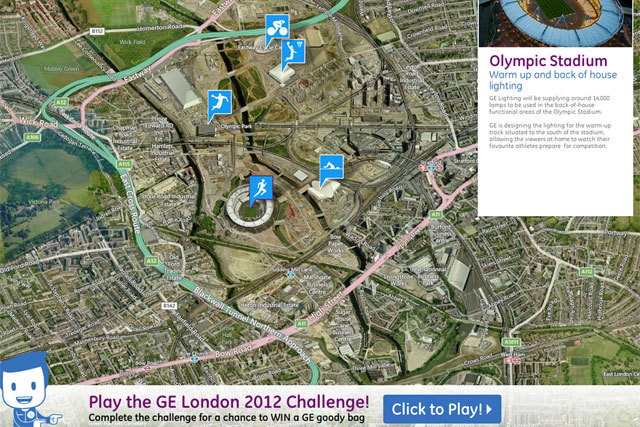 The energy giant has launched an interactive map, created by Beyond and built on Microsoft's Bing platform, which aims to tell the story of its role in powering the games.
It maps the Olympic venues and other landmarks in the UK and users can click on each landmark to find out information about its infrastructure.
It also includes games in which users win prizes by answering a series of questions about the Olympics.
GE started sponsoring the Olympic Games with the Torino 2006 Winter Olympics and has also included previous Olympic city locations on the map, with information about its involvement.
This year it has stepped up its consumer-facing marketing, with its first UK campaign in March. It has also recently rolled out advertising on the Docklands Light Railway to highlight the Olympic sponsorship.
In a recent interview with Marketing, Lord Coe said Olympic sponsors should do more to promote their contribution to the London 2012 Olympics, picking out GE as well as Adidas, Lloyds TSB as positive examples.
Follow Sarah Shearman on Twitter @Shearmans