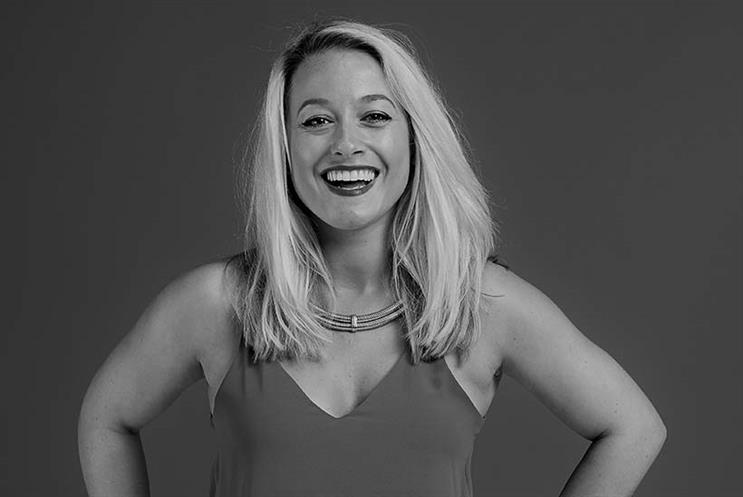 How would you define 'company culture' and why should every organisation have one?
I think culture is an overall feeling within a business. It's not just about the way employees communicate with each other or the perks and benefits. People want to feel like they're part of something larger and have opportunities to impact on the business' long term goals. Companies with a defined culture will often find that their employees develop better relationships and work better to achieve these goals. Not only is culture key to attracting the right people but it's also key to retaining the employees you already have. For an organisation to be successful everyone, from top to bottom, has to own, live and breathe the values of the company they work for.
Why do you think it's important for advertising agencies to highlight their working culture to candidates?
Would you join a company without knowing what its people were like, what it believed in and what it has to offer you? Most people wouldn't! That's why having a strong company culture, and communicating it effectively, is key to attracting the best talent. People find inspiration just from hearing others talk about their experiences. If your current employees are shouting about how great a company yours is to work for, this is going to attract others to want to be a part of that too.
Investing in employer branding is great but what amazing things are advertising agencies actually doing to retain staff?
There are so many things that that the industry now has to offer, including generous holiday packages, private healthcare, and competitive maternity and paternity packages. It would be impossible to name every single benefit or perk out there but some of the stand-out ones that I've come across are things like:
Learning and development budget: A budget for every employee to better themselves, whether it's to develop their existing skills, learn a new language, an instrument or something that you have just always wanted to learn.
Wellbeing budget: These can include mental health awareness workshops, fitness classes, football, netball, and running teams, morning yoga classes, subsidised gym membership and being provided with a life coach.
Technology budget: A brand new mac on start day, a work phone or a budget to go towards tech you need to do your job.
Buddy system: Pairing up a new member of staff with an existing employee.
Flexible working: Some companies offer remote working such as work from home, or part-time hours to fit around personal commitments.
Time off: Some offer half days on a Friday in the summer, others offer a day off each year to support your chosen charity. Some get time off between Christmas and new year, others get a day off per quarter with a budget to do something creative. Many offer a combination of some or all of these.
It may be a very challenging, fast-paced and highly pressured industry to work in but the advertising industry knows that, so each agency or company's perks across the industry are continuously reviewed to fit the needs of its employees because it's an industry that really cares about its employees, their wellbeing, their mental health and their development.
Why is advertising a brilliant career and why is now a great time to join?
The world of advertising is always challenging, it's always interesting and every day is different. There is a common misconception that you have to be 'creative' to have a career in the space. A lot of people don't have any idea of the range of careers that are available in advertising. You can be both creatively minded and analytically minded to have a successful career, as both skills are just as valuable as each other. The opportunities are always changing and continuing to grow as the world continues to innovate; as more and more technologies are developed, enhanced and created the more opportunity there is for someone who specialises in tech, data, or analytics to join the industry.
How would you describe a great working culture?
Ultimately, employees want to feel valued, listened to and understood. A culture that gives employees the platform to have a voice, feel that they are included and that they add value to an organisation is key, whether you're a business of five or 500. It's so important to recognise that the process for a creative team is different to that of an operations team, so giving those teams the opportunity to work in a way that makes them the most productive is key. In other words, there shouldn't be a one size fits all mentality.
A great culture provides people with the opportunity to collaborate, learn from their peers, challenge each other and take risks without being afraid to fail. Mistakes will always be made but giving people the opportunity to explore and take chances will lead to those 'lightbulb' moments down the line. It's also an organisation that understands the goals and dreams of its employees and puts great effort into helping its staff achieve their goals alongside achieving its own. The more opportunity you give people to be creative, the more creative they will be.
What should advertising jobseekers look for in a great place to work? And how can they find out whether the culture is right for them?
It seems obvious to say but you should think about what it is you want to get out of the company that you want to work for. If it's the opportunity to learn from the best, then apply for a top 10 advertising agency, if it's flexibility, then look for an agency that offers you flexi-time or work from home days. If it's free breakfast and early finishes to go to the pub on a Friday then find that company.
Everyone is different and there is no 'one fits all' when it comes to a company's culture and benefits. So, decide what the most important thing is going to be for you and look for a company that is able to provide it. Expectations are constantly changing as experiences change. If there isn't one crucial thing you're looking for then think about your ethics and beliefs and join a company that matches those.
Sum up what makes a 'wonderful workplace'
A wonderful workplace is somewhere that brings out your potential to the fullest, helps you achieve your long term goals and values you as an employee. No one wants to be just another number in an organisation. Be open, honest and transparent about what you can offer candidates, what the long term goal of the company is and how you make your employees feel valued.
Gemini People is recruiting for a range of marketing and advertising roles.
Explore the latest careers opportunities with Gemini People