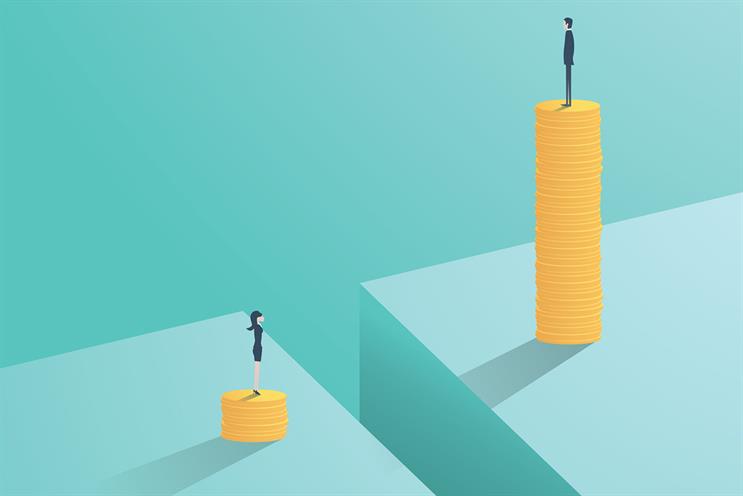 The gender pay gap across agencies and media owners has remained almost static or widened.
OMD Group has reported one of the lowest gender pay gaps in advertising, with an average (mean) of 9.2% in favour of men and a median (the midpoint in the ranges of women and men's pay) of 7.2%. However, this has widened year on year from 5.7% and 4.4% respectively.
The government requires all companies with more than 250 staff to report their figures annually. The deadline for submitting the gender pay gap figures was yesterday (Thursday). Last year, the UK's national median pay gap was 18%.
Publicis Groupe agency Saatchi & Saatchi's median is also one of the lowest, with a median of 7.7%, although this has widened by one percentage point from the previous year.
J Walter Thompson continues to post the worst figures, with a median pay gap of 38.3%, although this has improved from 44.7% in 2017.
Media owners
Channel 4 and The Telegraph have the highest gender pay gap among the reporting media owners, with a median of 23.3% and 22.7% in favour of men respectively.
There is better news for women working at BBC and Sky, which have a much smaller median gap of 7.6% and 7.8% respectively. All businesses in this sector that have reported their gender pay gap have marginally closed the gap compared with the previous year.
Brands
Women's median pay improved relative to men's at three of the five leading advertisers based on Nielsen's 2017 data (Sky, Procter & Gamble, BT, Unilever and McDonald's) and stayed the same at the remaining two.
BT and Unilever are unusual in that the median pay for women is higher than it is for men. Both slightly increased this discrepancy year on year; BT from 2% to 4% in favour of women and Unilever from 1% to 3% in favour of women.
McDonald's, the fifth largest advertiser, once again reported a median gender pay gap of 0%.
P&G has made slow progress in addressing by the far the biggest pay gap of the five businesses: in 2018, the median pay gap was 28% in favour of men, a slight change from 30% the previous year.