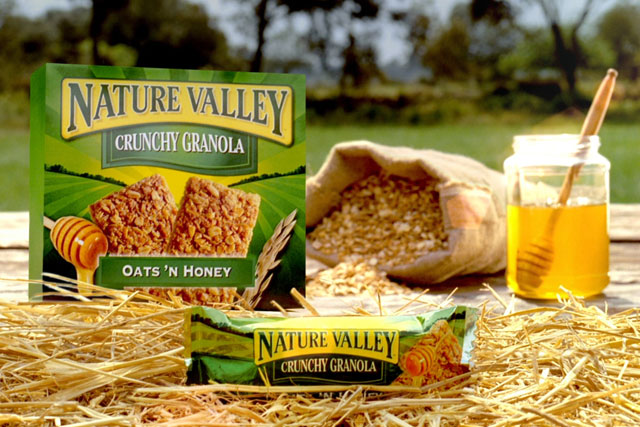 Rosie Doggett, the independent marketing procurement consultant at RAD Consulting, is handling the process.
Work Club is the incumbent on the UK account, having been appointed to the integrated business in October last year after a pitch. The agency also handles digital advertising for the General Mills brands Häagen-Dazs and Old El Paso, which are unaffected by the review.
Saatchi & Saatchi, a General Mills roster agency, works for Nature Valley on a global basis. The brand is thought to be reviewing its creative duties in Australia.
General Mills launched Nature Valley in the UK in 2006, but has recently supported the brand with increased marketing investment. Work Club, the brand's first retained agency in the UK, will not pitch for the pan-European creative but will continue to handle digital activity.
This week, Nature Valley unveiled a major promotion, distributing free cereal bars at London Underground stations to support its status as the official supplier of cereal bars to London 2012.
Nature Valley launched a TV ad earlier this year that showed city dwellers falling into a farmer's field as they ate their Nature Valley bars.
Before the brand launched its first foray into TV advertising, its marketing activity included sponsorship of AA's 50 Walks Of 2-10 Miles guidebooks in an effort to associate the snack bar with outdoor pursuits.
Nature Valley was unavailable for comment.