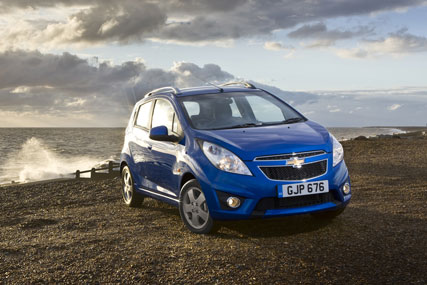 G2's appointment to work on the brand, which produces models including the Matiz and Aveo, follows a pitch process that began in August involving a number of roster and non-roster agencies. G2 was not previously on the GM roster.
In the past, Chevrolet has used StrawberryFrog in Amsterdam to handle its pan-European creative including, in 2007, the launch of the Aveo.
GM has predominantly used Lowe Worldwide, now DLKW Lowe, to handle UK specific work on Chevrolet. Local market ad arrangements for Chevrolet are unaffected by the appointment.
Chevrolet, which has recently launched models including the Beat mini-car and the Volt hybrid vehicle, is also experimenting with crowd-sourcing. In August, it started a competition to find a script for a campaign for its full range of cars and trucks while MoFilm searched for a director. It is now choosing a winner from a shortlist of six.
Major upcoming launches for Chevrolet in Europe that are likely to require advertising support include the Cruze hatchback.
A Chevrolet spokesperson said: "We are delighted to work with G2 on building awareness in Europe for what is a surprising and compelling new range of Chevrolet cars."