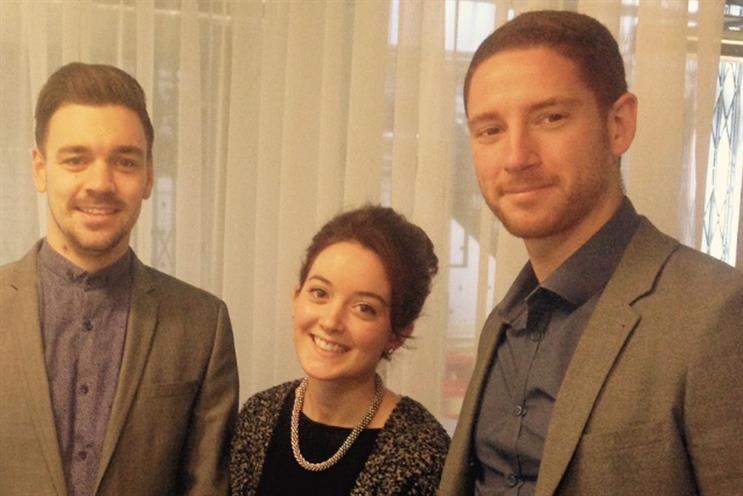 Martin Doyle, Lauren Coombs and Jon Chambers, the senior account managers, have all been appointed to the role of associate director, with immediate effect.
They will continue to report into Dean Weller, the managing director, and Lisa Morgan, the director of client services.
Morgan said: "The development and promotions of these key employees is testament to their hard work and our continued commitment to high level client service.
"The team work tirelessly to deliver results for both our clients and the company and this is reflected in our audited client satisfaction and CPD IPA Gold recognition."
The agency moved into the parenting sector last year with new wins from brands including VTech, Tunki, Tommee Tippee, Little Dish, and Mamas and Papas.
Morgan said: "The parenting sector was a natural transition of our expertise in targeting children. We were already supporting a number of our clients in communicating with mums and gift givers and our new business wins over the past 18 months have further extended our footprint in this space."
Generation Media has recently moved to New Cavendish Street from Grafton Mews in London.
Weller said: "The increased capacity offers us the ability to further nurture our clients' ambitions as well as offering a one stop shop for our clients marketing requirements on an international level."