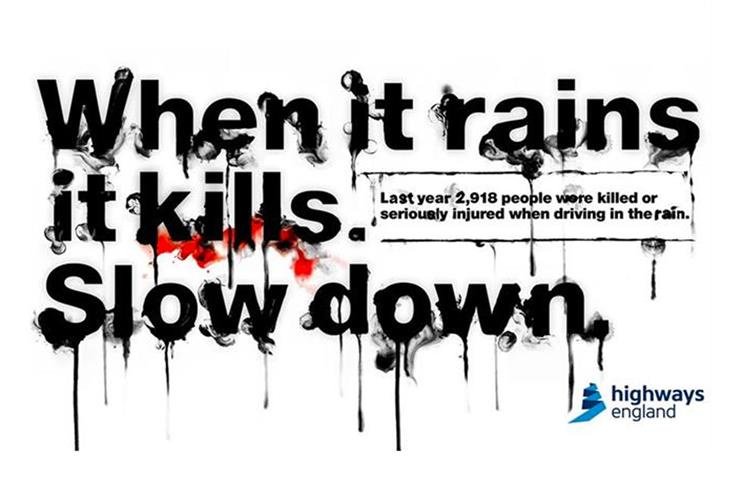 The pitch was open to agencies on the government's old roster, including incumbent Abbott Mead Vickers BBDO.
George & Dragon beat off competition from AMV BBDO and Kindred.
Over the course of the two-year contract, George & Dragon will help Highways England to make motorways and major A roads safer, and change driver behaviour to reduce the number of deaths and seriously injured on the roads in England.
The agency's first work is due to be released before Easter.
The government began to revamp its rosters last year, and announced the changes in December 2016 and January this year.
Alison Holliday, head of marketing at Highways England, said: "We will be working with George and Dragon, over the next two years, to help us educate and inform people driving on or using England's motorways and major A roads.
"It is important work – our campaigns support the company's target to reduce the number of people killed and seriously injured on our network by 40% by 2020."