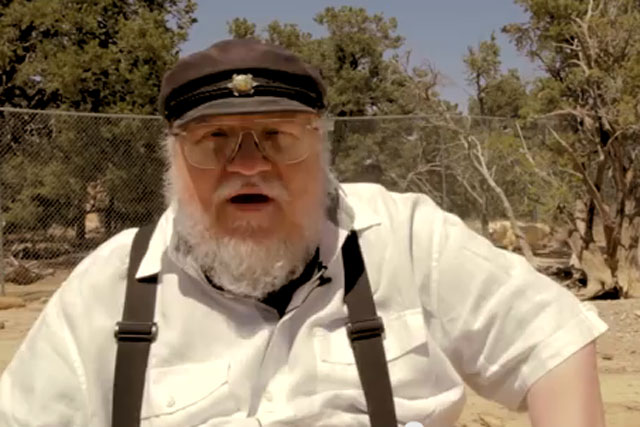 The author is running a crowdfunding campaign that offers the opportunity to become a "martyr" in the book in return for £20,000.
One male character and one female character are available. The bidders will be able to choose their character's station in the world and have been promised a "grisly" death.
The characters can be anything from a "whore" to a "lordling" and are at the discretion of the donor.
Martin's unique offer is part of a wider crowdfunding campaign for the Wild Spirit Wolf Sanctuary and The Food Depot of Santa Fe.
People can make a donation for as little as £10 and in return will automatically be entered into a prize draw that could see them and a friend flown out to meet Martin in Santa Fe, before taking a helicopter ride to the Wolf Sanctuary.
Martin has promised the winner "plenty of time" to discuss the 'A Song of Ice and Fire' books, which he is still in the process of completing, and the HBO series 'Game of Thrones'.