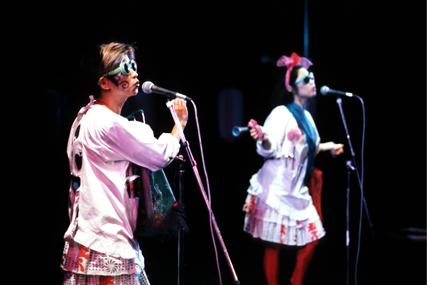 Is it a good idea for brands to sponsor comedy? If you have been following the Stewart Lee/Foster's 'comedy god' spat, you might think it best to steer clear of an industry that is largely populated by people who are used to saying controversial - sometimes offensive - things, to make audiences laugh and thereby earn a living.
Yet, with music, sport and cinema so heavily oversubscribed by brand partnerships, comedy is seen by many marketers as the next way to reach a young audience with money to spend. Foster's, Magners, Nivea for Men, FHM and The Famous Grouse are among those currently investing in comedy.
Mark Given, brand director for mainstream beer at Foster's owner Heineken UK, explains: 'Like any other marketer, we're worried about reaching the next generation of consumers, who don't sit at home watching TV.'
Foster's, which launched in the UK in the early 70s with ads featuring comedian Barry Humphries, views comedy as a good fit with its brand and an effective way to reach its core demographic. It has, therefore, embarked on a long-term programme that includes sponsoring hits on Channel 4, creating new episodes of favourites such as the BBC's I'm Alan Partridge and backing the Edinburgh Comedy Awards, which recognises little-known talent appearing at the Fringe Festival.
The brewer is running a poll to find a 'comedy god' from all 173 acts ever nominated for the Edinburgh Comedy Award (known previously as the Perrier Awards and the if.comedies).
Corporate ethics
It is this poll to which comedian Stewart Lee has objected, on the grounds that it was illogical and stacked in favour of a few recent nominees who have gone on to have television careers, such as Michael McIntyre and Russell Howard. In an email - which he admits to having written under the influence of several pints of Foster's - Lee pointed out that Frank Chickens, a Japanese act nominated in 1985, stood little chance of winning as few people would have seen their work.
As word of Lee's email spread, people took it on themselves to start voting for Frank Chickens in the Foster's poll.
Lee, who did not respond to a request for an interview, followed up his email with a piece in The Guardian saying that the poll raised questions about the ethics of corporate sponsorship. 'It may be that Foster's learns a little of what the Fringe really is: an event that for six decades has been essentially bankrolled by loss-making performers in an unmediated celebration of artistic diversity,' he added.
While Lee clearly has support among fans, such attitudes are not deterring marketers. Given says brands involved in comedy need to expect opposition and 'welcomes debate' as to how sponsorship and comedy should work.
Nica Burns, who has been running the Edinburgh awards since the early days, has long-term experience managing relationships between sponsors and artists.
As a theatre producer heavily involved in the arts on a broader level, she sees sponsorship as vital, but says that it is essential to work hard on making it fit. 'There's not a load of people moaning about it, it's a couple of loud voices,' insists Burns. 'There will always be people who disagree, but sponsorship of comedy can really work for both sides.'
It seems that for every comedian who rejects the idea of business involvement, there are plenty more practitioners who will gladly take the corporate shilling.
Caroline Edwards founded a consultancy called Sparkle that specialises in matching brands with comedy sponsorship opportunities, working with companies such as John Lewis and O2. She's a fan of Lee, but says his approach is the 'old way of thinking'. 'More comedians are coming through who get the business side of the industry,' she says. 'Comedy is now serving a complete household market.'
Steve Bennett, editor of comedy website Chortle, says that sponsors are generally seen as a good thing. 'Brands will get some stick, but as long as they accept it will happen, they can get a lot of mileage out of it,' he adds.
Burns agrees. 'Brands think comedy will liven up their image, but I don't think they realise how much,' she says. 'The brand has to have a sense of humour about it.'
The ability to keep a retain of humour in such partnerships is key.