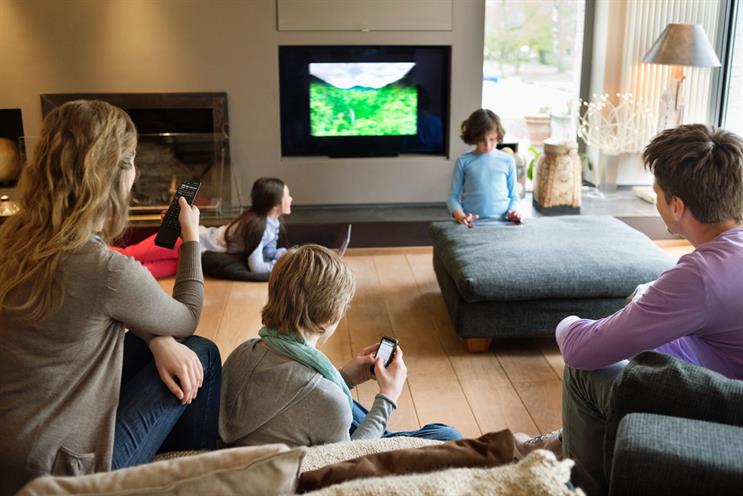 Our world is changing at an unprecedented rate with emerging technologies revolutionising how we conduct our lives, what we do and where we do it. Compounding this, six years of economic strife have changed the way we think and act in all aspects of our lives.
The fifth IPA TouchPoints survey is the latest in a series of unique, time-based studies that allow us to look at how we, the consumers, spend our lives, use media, communicate and shop, as well as measure our attitudes and moods, to provide an unrivalled perspective of life today.
Media consumption
We still consume the majority of our media through the traditional platforms: 97 per cent of our television viewing is via a television set, 88 per cent of our reading occasions are via print and 94 per cent of our listening occasions are via radio – however, emerging platforms are changing how we consume media.
Emerging technologies
Almost half of us now have a smartphone, while 27 per cent own a tablet and 38 per cent have access to one within our household.
We are using our smartphones for a number of new purposes. For example, 22 per cent of us use them to look for local deals, offers and vouchers, 30 per cent to locate places using GPS and 8 per cent to scan QR codes.
For national newspapers, their apps and website audiences add an extra 22 per cent of net adult reach to their print-based audience – this increase is highest for qualities at 48 per cent. This is up considerably from two years ago, when the comparative figures were 11 per cent and 24 per cent respectively.
We are watching more video on demand, with 38 per cent of us using VoD services each week – this rises to 56 per cent among 15- to 24-year-olds.
Double-screening and accessing online user-gener­ated video content are also particularly popular among 15- to 24-year-olds. Seventy-nine per cent of them double-screen (use the internet while watching the television) over the course of the week, compared with 54 per cent of all adults, while 80 per cent of 15- to 24-year-olds are accessing online user-generated video content, compared with 14 per cent of all adults.
Social networking
More than half of us – 54 per cent – are now using social networking sites, up from 44 per cent in 2012, and for longer. We connect for almost ten hours on average each week, up considerably from six hours, 39 minutes in 2012.
The average adult now has 194 Facebook friends, while 15- to 24-year-olds have an average of 326. Although 32 per cent of us assign "likes" to friends in a week, only 7 per cent assign them to brands.
Thirty per cent of us use Twitter each week. We follow an average of 109 people and have an average of 133 fol­lowers. We are also LinkedIn to 86 people on average.
Lifestyles and moods
Ten per cent of our shopping occasions are now online, compared with 8 per cent in 2012. Half of our online shopping is done via a computer; the other half is split equally between mobile and tablet.
To conclude on a happy note, our moods are mainly positive. We feel OK/fine for 39 per cent of our time, relaxed for 15 per cent of our time and happy for a further 13 per cent of our time.
Lynne Robinson is the research director at the IPA. For more information and to subscribe to TouchPoints5, visit www.ipa.co.uk/touchpoints or contact belinda@ipa.co.uk