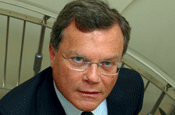 Yesterday (3 July) Taylor Nelson Sofres rejected a third takeover attempt from WPP aimed at scuppering its planned merger with GfK. TNS told WPP to "stop interfering" after snubbing the bid, which valued TNS at £1.08bn.

The planned merger of TNS and GfK would create the world's second-biggest market research company after AC Nielsen. Such a deal would also leave Kantar, WPP's research division, in fourth place, according to analysts.

Donald Brydon, chairman of TNS, called on the TNS board to approve the merger at the TNS general meeting on 18 July.

"We look forward to working with GfK to create an exciting new global force in market research that will be the envy of our peers," he said.

TNS also hit out at WPP's ongoing attempts to buy GfK, claiming that WPP "continues to demand" that TNS open its books to WPP.

"WPP has all the financial information on TNS that has been shared with GfK. This is more than is required to value a public company. TNS met for over four hours with WPP management and has answered numerous questions raised by WPP pertinent to the information provided. WPP is a competitor of TNS and TNS does not intend to share information with WPP that it has not shared with GfK," it said.

As WPP's pursuit of TNS steps up, WPP chief executive Sir Martin Sorrell claimed yesterday that he had received "encouraging feedback" from some TNS shareholders.