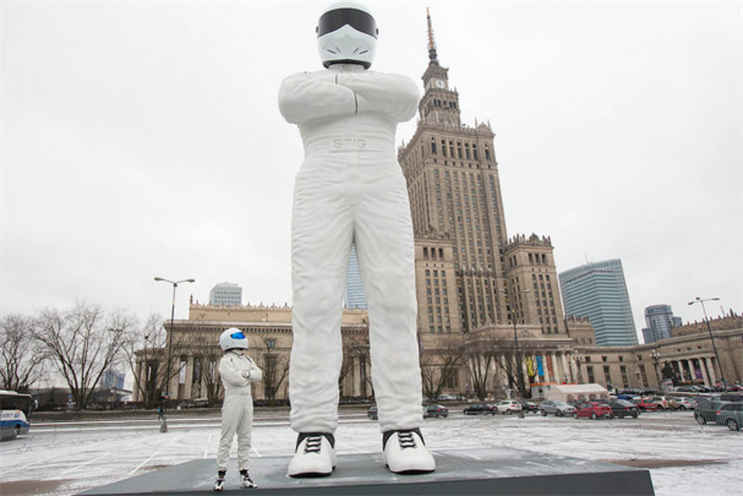 The giant statue, erected at the Palace of Science and Culture in the capital, had made a three-day journey from Top Gear's UK HQ to Amsterdam and Berlin before arriving in Poland.
The height of two double decker buses, the fibreglass sculpture was created as part of a campaign to promote BBC Brit, a new global TV channel from BBC Worldwide.
Tim Davie, chief executive BBC Worldwide, said: "Erecting a giant Stig in Warsaw is a fitting way to launch our new global brand BBC Brit. The channel will be the exclusive home of brand new Top Gear, one of the world's most popular shows."
The Stig said: "…"
Brand: BBC Worldwide Global
Agency: Taylor Herring
Sculptor: David Croswell
Read next