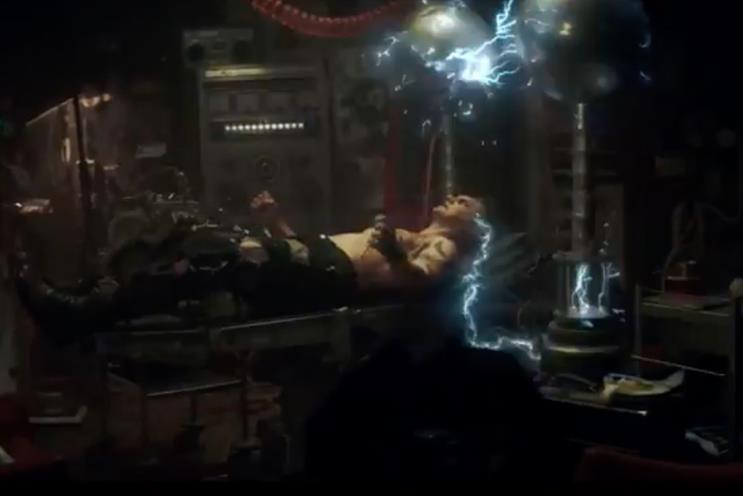 Havas Media's first work for mobile operator Giffgaff is a Halloween spot that features an orphan brought up by a family of monsters.
The spot depicts the girl being rescued from the monsters by humans, before she becomes alienated by her new, "too perfect" surroundings.
She escapes back to her gruesome monster guardians to set up the ad's tagline, "Stay because you want to stay", which is meant to reinforce Giffgaff's challenger credentials against its bigger rivals.
Giffgaff, which considers Halloween to be more important than Christmas in its marketing calendar, has enlisted Partizan's Matthias Hoene to create and direct the work.
Hoene also shot the first-ever TV ad for Giffgaff, the zombie pastiche "Don't be scared", which took over a whole ad break in 2013.
The full four-minute film launches online today and is followed by a 30-second TV spot that will debut on ITV during Harry Potter and the Deathy Hallows (Part 1) on 20 October. The ads will be supported by content across Instagram, Facebook and YouTube. Havas Group Media handled media planning and buying.
Havas Group Media now manages all of Telefónica's estimated £70m UK media spend, after the phone giant brought together the O2 and Giffgaff accounts in August and committed to keeping them as separate brands.
Abi Pearl, head of advertising at Giffgaff, said: "Halloween is our Christmas. In our most ambitious year yet, we have maintained our tradition of making a short film and, for the first time ever, taking it onto TV with a variety of cut-downs, with some great media planning from our new media agency, Havas Group Media.
"Matthias' story of Esme, a 'monster girl' taken from her family of misfits and put into the creepy real world, is a tale of belonging, defiance and staying only because you want to."