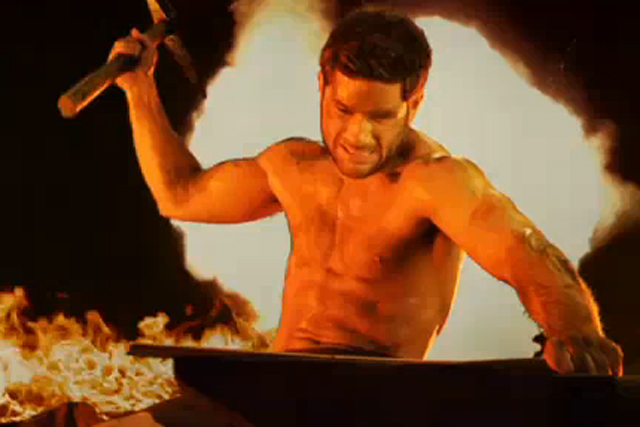 The ad, created in-house, will launch on YouTube ahead of the forthcoming Gillette Fusion ProGlide launch.
The spoof challenges critics who believe new Gillette razors are the same as the old ones – but with more blades added.
The ad is set at the centre of the Earth and promotes the spoof Gillette MagamaCore Extreme 80 blade razor. It features a muscle-bound blacksmith hammering giant blades in the pursuit of "man's noblest goal...shaving perfection".
The footage concludes by directing viewers to Gillette's Facebook group (Facebook.com/GilletteUK), where they will discover more about the company's latest real razor – the Gillette Fusion ProGlide.
The Gillette campaign is also using real quotes from everyday men who take the "ProGlide Challenge," endorsed by brand ambassadors Jonny Wilkinson and Brian O'Driscoll.
Fans are being encouraged to share their thoughts about the new razor on Facebook and Twitter.
James Nunn, brand communications manager at Gillette, said: "There is invariably a degree of cynicism regarding the number of blades when we launch a new razor, so this time we've decided to embrace the cynicism by humouring ourselves.
"The message behind the advert is emphasised by our billboard campaign where posters state 'We will not be adding more blades'."
Earlier this week, Gillette launched the Fusion ProGlide razor with a teaser ad starring rugby stars Wilkinson and O'Driscoll.