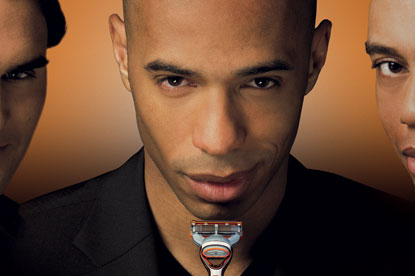 Henry handled twice before crossing for Gallic teammate William Gallas to head home, eliminating Ireland from the contest and sparking a storm of outrage.

But today, Gillette, which uses Henry in its ads, said it would not end its relationship with the former Arsenal star.?

A spokesman for Gillette said: "Gillette is not placed to comment on any refereeing decisions made in the match or any refereeing at all for that matter.

"This is not going to affect our relationship with Thierry Henry."

Henry is believed to earn around £2 million each year from his relationship with Gillette."