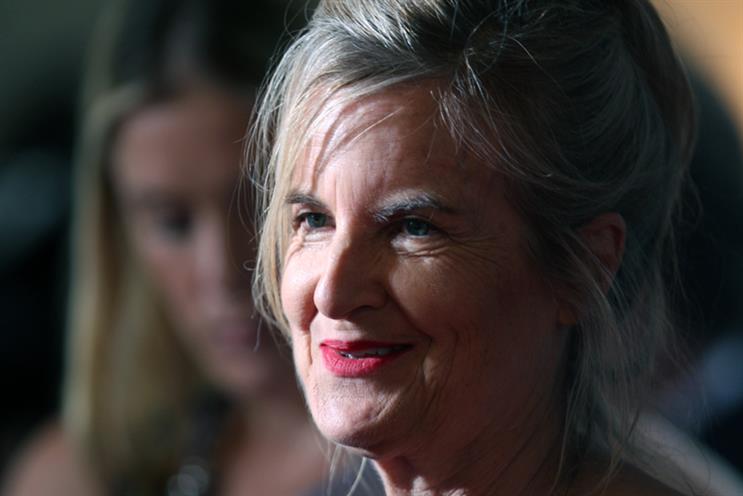 Speaking at the Cannes Lions festival on Monday, Armstrong called this statistic "appalling."
"The ad industry should be leaders in communication. There is such a thing as a woman's point of view and it's not just feminine products," she said. "It is not a level playing field."
Armstrong attributed the lack of female directors to "unconscious bias".
"There is an unconscious bias from men and women about who they believe a creative is: it's a man in a baseball cap," she said. "Bias can be changed. You just have to make it conscious".
Diversity is high on the agenda at Cannes Lions this week. Airbnb, whose chief marketer Jonathan Mildenhall has criticised the lack of diversity on juries, is using the festival to recruit more women and people of colour to its creative team.
Creative Equals and Campaign have also teamed up to urge Cannes to reach a 50:50 gender split in speakers by 2018, as part of the #CampaignforEquality.
Armstrong said efforts for gender equality have to start at the top, with agencies setting an official agenda to work with more female directors. Many talented women coming out of film school disappear as they struggle to get work or sign to production companies, she pointed out: "It's so much about self-belief."
Kate Stanners, global chief creative officer and chairwoman at Saatchi & Saatchi, said creative companies should start talking to girls in schools, because "at college it's almost too late."
"Girls are not seeing powerful roles as roles for them," she said. "It is beholden on us to go out and have a conversation."
Stanners also challenged agencies to avoid always working with "the usual suspects."
"Always search for that difference," she said. "The usual suspects are easy to pick. It's tougher to find those different voices, but you have to do it."
Recent initiatives such as #FreetheBid are trying to ensure more female directors are given opportunities to work in advertising. #FreetheBid asks agencies to include at least one woman in every three directors considered during bids for commercials.