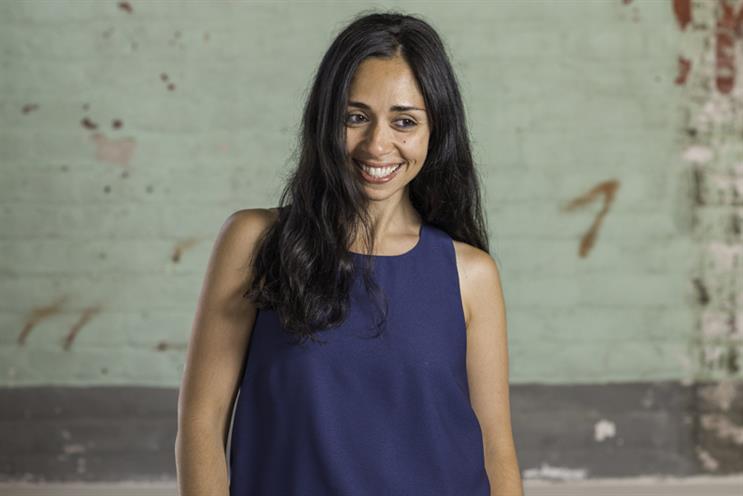 Brands have some lofty ambitions for their content. But while the likes of Mondelez and PepsiCo aspire to make big-budget video productions that audiences will pay for, there's a more humble, digital medium promising the kind of consumer engagement marketers dream of: podcasting.
And New York-based Gimlet Media, which was founded in 2014 with the mission to create the first major designated commercial podcast company, has proven that it is a platform that brands are taking seriously.
Gimlet has just launched the second series of Open For Business, its show for eBay, which debuted last summer and became the top-ranked business podcast on the iTunes download chart. It has also produced Tinder's podcast, DTR (Define the Relationship), which made the overall iTunes podcast top ten in several countries, reaching number 12 in the UK – not a bad achievement for a format that sceptics might regard as a 30-minute audio ad.
Each little 45-second ad has a beginning, middle and end

Nazanin Rafsanjani, the company's creative director, says these branded shows have achieved such cut-through because they are not led by the marketing agenda.
"Our approach is pretty journalistic – that's the world I come from," Rafsanjani, who was formerly a TV news producer, says. "The way those partnerships have worked is we've been lucky to work with clients that are open to telling stories that aren't heavily branded."
Both eBay and Tinder came to their projects with an objective but without preconceived ideas of the content, she says.
For eBay, it was about offering help to people running small businesses and "making them feel less alone – tackling the topics they're wrestling with on a daily basis". Meanwhile, Tinder wanted to tell stories that resonated with a young female audience, to try to counter notions that the dating app is an unfriendly place for women.
Calling Tinder an "awesome" client, Rafsanjani says: "It told us it was about that 'first moment of connection' – we want people to take that and go out into the real world."
The philosophy also extends to the distinctive ads that appear in Gimlet's editorial shows, which range from science to crime. The ad spots, which are written by the in-house creative team, are delivered by the presenter of the show in which they appear and come across more like miniature nuggets of content.
"Each little 45-second ad has a beginning, middle and end," Rafsanjani says. "And hopefully there's a little funny takeaway." Her motivation is straightforward. "I want them to be good," Rafsanjani says, adding she can't remember the last time she saw a great TV ad.
While many of Gimlet's ad slots are bought by the tech and ecommerce brands that have taken most enthusiastically to podcast advertising, Rafsanjani believes more established brands are cottoning on to the opportunity.
One of Gimlet's first advertisers was Ford. The commercial side of the medium is starting to become more sophisticated: influencer agency Gleam Futures, which represents the likes of Zoella, recently formed a partnership with podcasting tech platform Acast in a move that could help influencers win the same kind of lucrative brand deals for their podcasts that they enjoy on YouTube and Instagram.
Gimlet claims its shows are downloaded seven million times in 190 countries a month and more branded podcasts are in the pipeline. Its next project for a major airline is due to appear in the next two months.
What else in on the cards? "I'd really like to work with Lego," she says. It's not just a vague aspiration. Discussions have taken place and a deal could be made by the end of the year.