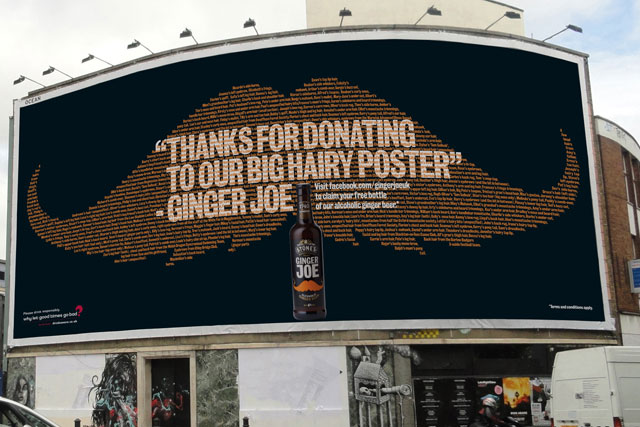 The campaign has been created by DHM, which was appointed to the account earlier this month.
The Accolade Wines-owned brand launched in March and goes into mass media two weeks after it kicked off unbranded activity on a billboard in Shoreditch, east London.
The billboard featured a giant hairy moustache and a QR code, taking mobile users to the Ginger Joe Facebook page, where they could use an app to give themselves a ginger moustache.
Today the billboard has changed to include Ginger Joe branding and a trial-driving invitation to go to the Facebook page for one of 20,000 free bottles of Ginger Joe.
Follow Daniel Farey-Jones on Twitter @danfareyjones