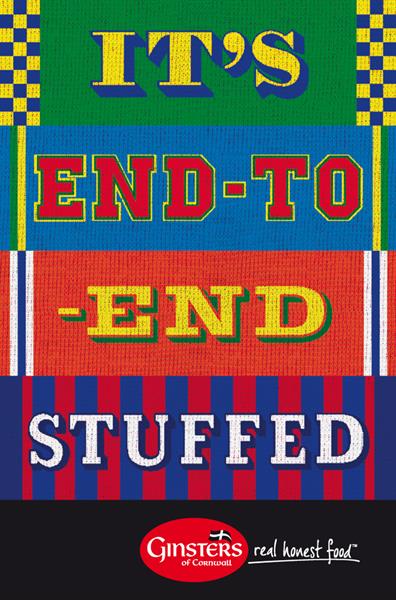 The work intends to reinforce the Ginsters brand positioning of 'real honest food' by supporting 'real' grassroots sporting activity.
The creative idea plays with famous football phrases by linking them to the proposition of 'Ginsters Leaves you Properly Filled,' using football scarves.

The work will run in thirty venues across the UK.