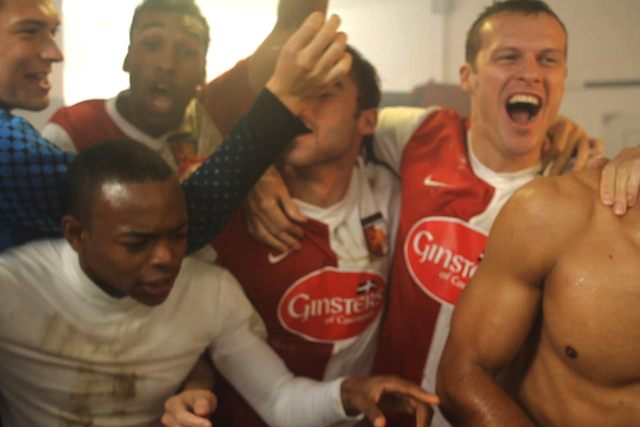 Ginsters, famous for its pies and Cornish pasties, will be a shirt sponsor of fictional club River Park, which will be integrated into the storyline of the game.
'I am playr', which claims to be the first-ever point of view (POV) computer football game, puts players in the boots of a professional player at River Park, where the user makes all their training and lifestyle decisions.
It is the creation of We R Interactive, a company that was set up to create social games for new technology such as smartphones. It hopes to mirror the success of companies such as Zynga, which created global hits such as Farmville.
Former Manchester United and England star Teddy Sheringham is one of a number of stars lined up for cameo roles in the game.
As part of the deal, Ginsters will also run on-pack promotions providing consumers with a discount code to join the game and collect rewards.
Andy Valentine, Ginsters head of brand marketing, said: "Our involvement will allow users to engage with our brand in a groundbreaking and interactive fashion, driving brand awareness and positive word of mouth."
We R Interactive' backers include Eric Fellner, co-chairman of Working Title Films, whose hits include 'Four Weddings and a Funeral', Fru Hazlitt, managing director of commercial and online at ITV, and Peter Mead, the 1979 founder of Abbot Mead Vickers.