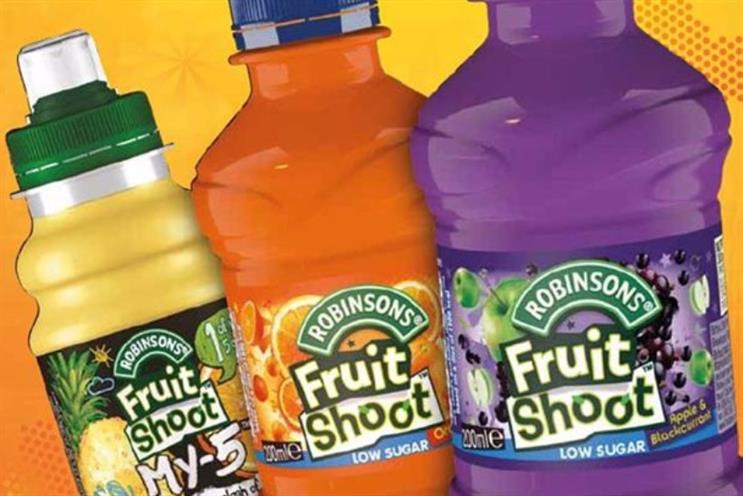 Girl sent to A&E after drinking 'contaminated' Fruit Shoot
A young girl was rushed to hospital after drinking a Fruit Shoot that tasted like "oven cleaner".
The Robinson's drink, which according to a report in The Mirror, smelt like a cleaning agent and may have been contaminated with a penicillium-type mould, was from a multipack of 48 that was within its best-before period.
The 11-year-old Ellie Robinson-Smith apparently consumed several mouthfuls of the summer-fruits flavoured drink, before complaining of feeling sick and a burning throat. She was taken to hospital, where she underwent an ECG. She has since returned home.
Her mother phoned the complaints line on the bottles and was told to send a sample to brand owner Britvic.
While the results of the company's investigations are pending, Britvic said it believes the bottle was contaminated with a penicillium-type mould, which can cause sickness.
Source: Mirror
BT-EE merger gets green light
BT's £12.5bn takeover of mobile operator EE has got the green light from the Competition and Markets Authority (CMA).
The CMA concluded that the deal would not cause significant harm to competition, even though it brings together the UK's largest fixed-line company and the country's largest mobile telecoms business.
John Wotton of the CMA said: "The evidence does not show that this merger is likely to cause significant harm to competition or the interests of consumers."
The CMA's approval of the acquisition will draw criticism from telecoms rivals such as Virgin Media, Sky, TalkTalk and Vodafone, who have objected to the deal on the basis that it is anti-competitive.
Source: BBC
YouTuber PewDiePie to make video games
YouTube star PewDiePie has formed a "squad" called Revelmode that will make videos, launch games and raise money for charity.
The YouTube, whose real name is Felix Kjellberg, will be joined by other YouTubers, including Markplier and CinnamonToastKen.
The gamer network will be an "Avengers-like talent squad" and will sit within Maker Studios, the multi-channel network that PewDiePie has been signed up to since 2012.
Revelmode will develop premium content that is likely to be available through subscription service YouTube Red. The first Revelmode series will be an animated show featuring all the squad members.
PewDiePie has produced a YouTube video announcing the initiative:
Source: The Guardian
In case you missed it...two longer reads
The digital revolution is over. We are now fully ensconced in a tech-led world and 2016 signals a post-revolutionary transition. Rebecca Coleman identifies the trends that are set to define the post-everything era.
Was it Mog, cat, budgie or meerkats who won consumers over this year? Or was it the man on the moon who achieved the most cut-through? Find out consumers' most recalled ad of the year.
If you watch one video today...
Rather than a video, this week we're pointing you towards our new podcast. Listen to the fourth episode below and find out more here.