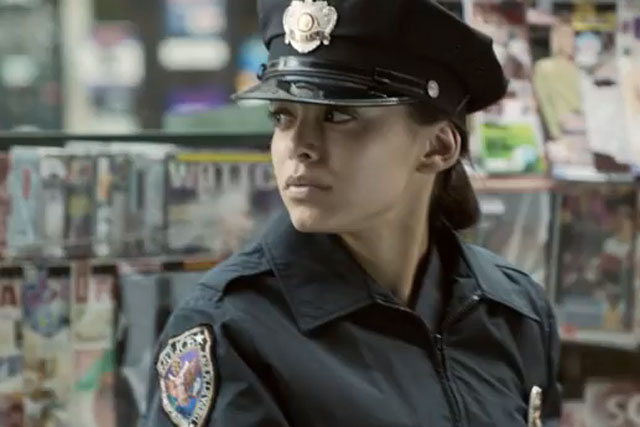 The body spray is part of the new Attract range, which is mainly aimed at men and is being backed by a £7.2m marketing push.
Attract For Her is being marketed as a limited edition while the men's products, including a body spray, antiperspirant and a shower gel are permanent.
Selina Sykes, Lynx marketing manager at Unilever, told Marketing that the Lynx brand is established enough to have the permission to launch a women's fragrance.
She said: "As a brand, Lynx has got to constantly find new ways to entertain guys with a new variant that tops the previous year's.
"Lynx is about surprising and entertaining consumers to generate conversation around the brand."
Lynx will not be marketing the women's Attract fragrance directly to women. Sykes said Lynx already has a high "spontaneous awareness" of the brand within the female deodorant market, which means the brand "doesn't need to market to girls".
The women's fragrance is being marketed as a limited edition product to encourage consumers to engage with the Attract variant, she said, emphasising "when it's gone, it's gone".
Speaking about Unilever's "more magic, less logic" marketing strategy announced by Marc Mathieu in October last year, Sykes said Lynx has always been based on strong insight and the "magic" outlined by Mattieu. She said: "Everything we do has that implied magic."
The launch follows news this month of Axe, the name of the Lynx brand in other markets, launching a female fragrance to accompany its new product, Axe Anarchy. The Lynx and Axe products use the same creative globally and the same strapline "Unleash the chaos".
The campaign breaks today on the Lynx Facebook page with a teaser ad created by BBH, while the TV ad breaks on 1 February, supported by digital, outdoor and PR activity.
The ad features a female American "cop" and a male "robber" running through the streets of a city, undressing while in pursuit of each other. The ad ends with the two gazing at each other, about to kiss.
Follow Loulla-Mae Eleftheriou-Smith on Twitter @LoullaMae_ES