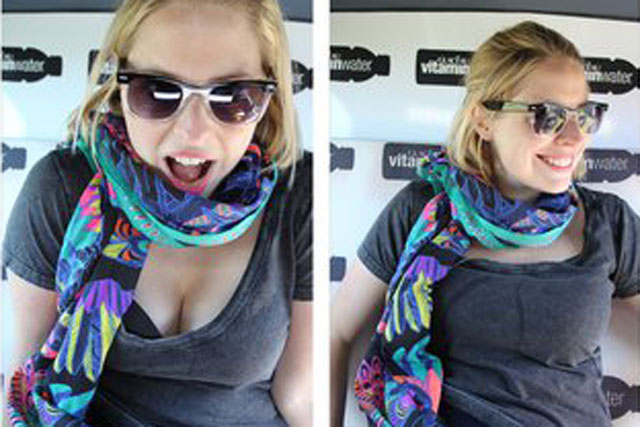 The summer campaign will feature an experiential tour of UK festivals that will create material for a digital above-the-line campaign, which uses the strapline "Brought to you by GlaceauVitaminWater".
The experiential tour began last week at Beach Break Live. It will visit 12 festivals in total including Lovebox in London and Bestival on the Isle of Wight.
Two customised photo-booths will be installed at the events and the pictures taken with it can be uploaded to users' Facebook profiles.
In the week following each festival, Glaceau will pick photos taken in the booths to appear on digital screens in six UK cities including London and Manchester. The digital ads will use the name of the festival within the strapline, such as "Live from Beach Break Live".
Further activity will involve outdoor ads of the VitaminWater range and doctored, "humorous" straplines to push Glaceau's "distinctive personality".
John Luck, GB business manager, Glaceau VitaminWater, said: "We wanted to give festivalgoers the unique opportunity to feature as a piece of advertising on a digital screen as well as enabling the brand to showcase its festival activity to wider audience."
Glaceau VitaminWater is an official sponsor of London Fashion Week and the brand is expected to launch Olympic activity later this year.