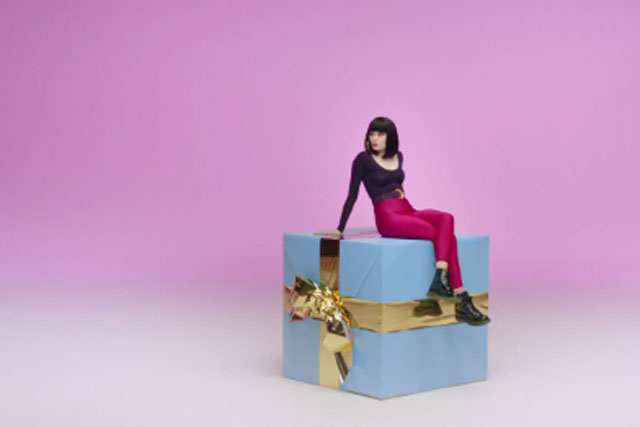 The "guess Jessie's pressie" Facebook app asks the pop singer to guess what is inside a selection of wrapped Christmas presents.
With each attempt, she gives viewers a series of clues, which they can use to make their own guess from a selection of possible answers. One person who guesses correctly will be randomly selected each day to win the present.
The campaign has been created by Engine-owned social media agency, Jam. It will be live for seven days and will feature a new video of the star produced by Nava, everyday.
Vitaminwater named Jesse J as its brand ambassador in September. It is also as a worldwide partner of the London 2012 Olympic Games.
It is the second piece of work the agency has created by the water brand since it won the account in April.
Alex Miller, chief executive of Jam said: "We think 'Jessie's pressie' is a great festive reward for the vitaminwater Facebook community, and there is plenty more for them to look forward to in the new year as we count down to London 2012."
A spokesperson for glacéau vitaminwater said: "Jessie J is a great fit for us as our Olympic ambassador.
"Jam has come up with a brilliant campaign that leverages our relationship with her in a really smart way which benefits both the vitaminwater and the Jessie J brand."
Follow Sara Kimberley on Twitter @SaraKimberley