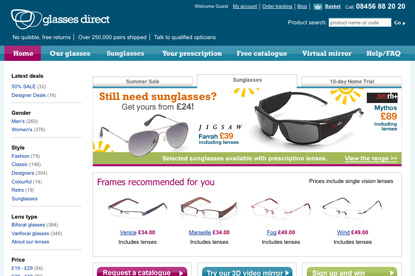 The company, which sells discount prescription glasses, hired Albion to develop a new brand positioning for the business in November 2007.
It is not known whether the agency will pitch for the advertising account.
Glasses Direct was founded in 2004 by the 26-year-old Jamie Murray-Wells while he was still a university student. In its first year of business, it sold 22,000 pairs of glasses and had an annual turnover of £1 million. The business now has 70 employees.
In April this year, Murray-Wells raised £10 million from investors to fund the expansion of his business in the UK and overseas.
Acton Capital Partners, a specialist investor in internet- and mobile-based consumer-oriented businesses, joined existing Glasses Direct venture capital shareholders Index Ventures and Highland Capital Partners, who reinvested in the company.