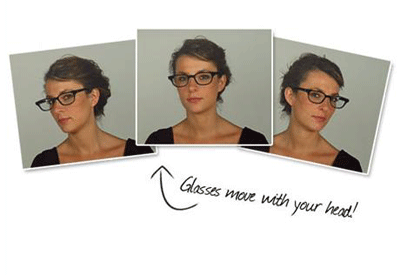 The Glasses Direct Video Mirror, created by FittingBox, takes live video from the shopper's webcam and allows them to see how the most popular frames would suit them.

The app allows customers to get an idea of how a pair of glasses will look on them by using facial recognition software, which superimposes images with 3D models of the glasses. Customers can move their faces to see how they would look from different angles.

Glasses Direct also offers a Virtual Mirror, where customers upload pictures of themselves and the frames are superimposed on top. Images are able to be posted to Facebook to gather opinions from friends.

Jamie Murray-Wells, Glasses Direct founder said the app is intended to help shoppers commit to a purchase without physically trying on the glasses.

The digital service complements Glasses Direct's existing trial service, which sends shoppers up to four frames to try on in the comfort of their home before making a decision.