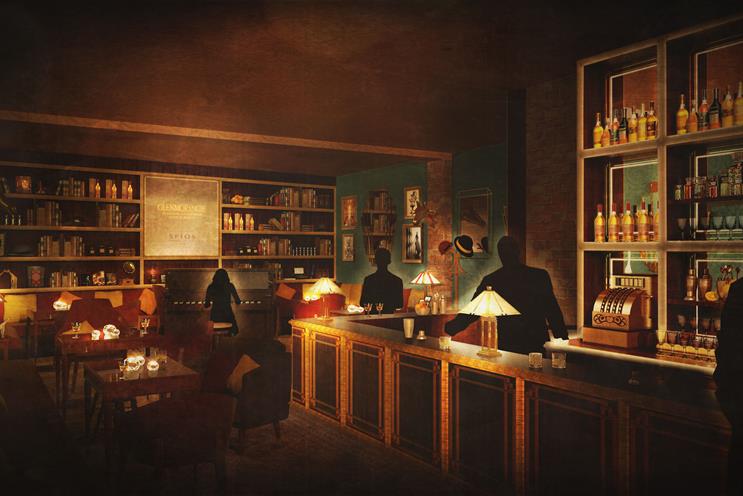 "Spice & Rye" will be a temporary bar in Fitzrovia and will have art deco-style decor.
The pop-up is designed to showcase the Glenmorangie Spìos, which the brand says is the first ever single malt scotch that has been "entirely aged in American ex-rye whiskey casks". It is the ninth release in Glenmorangie's private edition range.
Guests enter the activation through an apothecary-style spice shop where they will be offered some epicurean items, and then continue the experience through a hidden entrance in the shop through a secret passageway that leads to the cocktail bar.
The bar will feature bartenders entertaining people with tales, as well as a jazz band. There will be a number of cocktails on offer, each inspired by different spices. Visitors will also be able to try a number of Glenmorangie whiskies.
"Spice & Rye" is open from 20 March until 24 March. Glenmorangie is working with events agency Polar Black on the activation.